PBS高端访谈:穆加贝迫于压力辞职 津巴布韦国民欢欣鼓舞
日期:2017-11-22 10:57
(单词翻译:单击)
Judy Woodruff: Zimbabwe is alive tonight with hope and relief, after Robert Mugabe resigned as president. The 93-year-old finally gave way today to overwhelming pressure. John Ray of Independent Television News is in Harare, and begins our coverage.

John Ray: Joy unconfined, what had become a titanic battle of wills between an entire nation and just one man settled at last. It is a victory for the people, and tonight they are celebrating a rebirth.

Man: I'm super, super excited Mugabe is gone. We have been suffered for a long, long, long time. So we are super excited, 37 years, 37 years in power.

John Ray: The end came as a special sitting of parliament became his impeachment. Still, Mugabe could not himself utter the words, "I resign." Instead, a letter arrived, a confused huddle of officials, and then uproar.

John Ray: Its contents was read by the parliament speaker.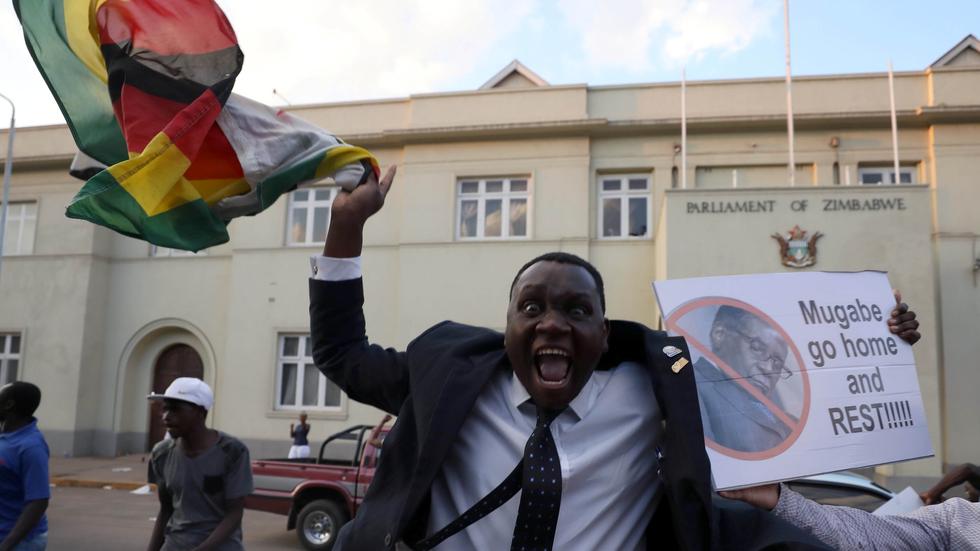 Jacob Mudenda: "I, Robert Gabriel Mugabe, in terms of Section 96, Subsection 1 of the Constitution of Zimbabwe, hereby formally tender my resignation as the president of the Republic of Zimbabwe, with immediate effect."

John Ray: As word spread, they came running, hundreds of them across the square in Central Harare that has become a focus for protests. It is as if a 37-year shadow has been lifted from their lives. They can barely bring themselves to believe it. Robert Mugabe is no longer their president. It is exactly one week since the military moved in, and two nights since his last, bizarre public appearance, Mugabe alone, a man out of time. The last time Harare celebrated like this, it was to greet Robert Mugabe as their new leader in a land he liberated from white minority rule. This is a second liberation, every bit as special.

Judy Woodruff: That report from John Ray of Independent Television News.We will address Zimbabwe in greater detail after the news summary.