PBS高端访谈:参议员梅南德兹贪腐案流审
日期:2017-11-17 11:19
(单词翻译:单击)
Judy Woodruff: Now back to the mistrial declared today in the federal bribery case against New Jersey's U.S. Senator Bob Menendez. John Yang is back with that.

John Yang: Thanks, Judy. Senator Menendez had been charged with 18 counts. Prosecutors said he used his office to help a Florida eye doctor, in exchange for personal gifts and campaign contributions. Outside the courthouse today, Menendez blasted the federal investigation and prosecution of him from beginning to end.

Sen. Robert Menendez: The way this case started was wrong. The way it was investigated was wrong. The way it was prosecuted was wrong. And the way it was tried was wrong as well. Certain elements of the FBI and of our state cannot understand or, even worse, accept that the Latino kid from Union City and Hudson County can grow up to be a United States senator and be honest.

John Yang: We take a closer look at the trial and where things go from here with Michael Aron. He's the chief political correspondent for PBS member network NJTV News. Michael Aron, thanks for joining us. The Associated Press quoted one of the jurors saying that 10 of the 12 members of the jury wanted to acquit Menendez on all counts. What was the defense argument?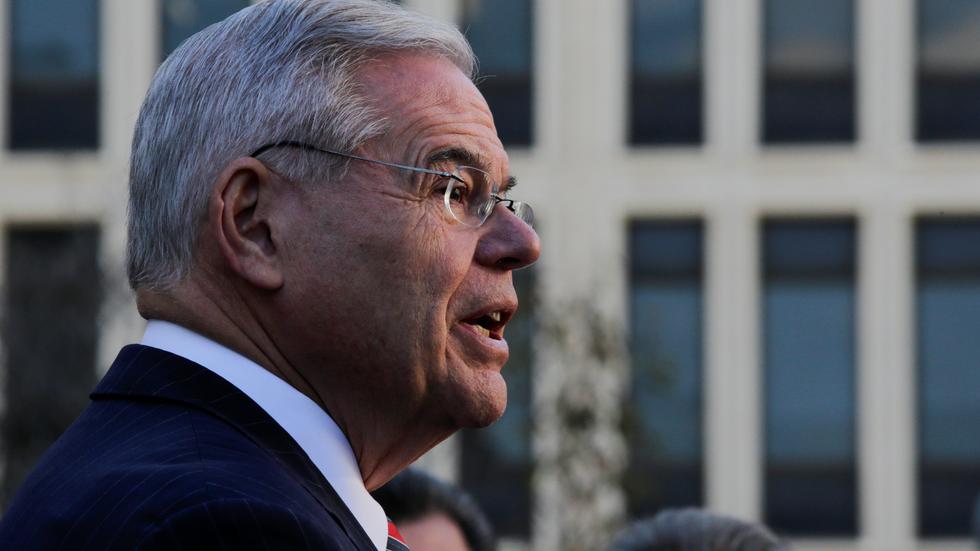 Michael Aron: John, the defense argument was that these men have been friends for 25 years, that, yes, Salomon Melgen flew Bob Menendez to the Dominican Republic dozens of times on his private jet, and, yes, he paid for a Paris vacation once, and, yes, he gave $700,000 to the Democratic Party in 2012 earmarked for Menendez's reelection, but that's not necessarily a bribery scheme. The government said that Menendez intervened, went to bat for Melgen in a couple of areas with the Commerce Department and the State Department on visas and port security contracts, with Medicare on an overbilling dispute of $8.9 million, but the government never proved that the one set of gifts was in return for the set of favors.

John Yang: They argued that -- and the defense argued these were just two friends doing this, and that the senator's interest in these things was broader policy?

Michael Aron: That's right. That was probably the weakest part of the defense case, was that the defense tried to say that talking to Kathleen Sebelius at Health and Human Services about the right way to administer a certain kind of eye drops that Melgen often used and double-billed for was Menendez's interest in Medicare efficiency, and that talking to the State Department and the Commerce Department about a cargo screening contract in the ports of the Dominican Republic was about Menendez's interest in port security throughout the Western Hemisphere. That never really rang true. But, on the other hand it was never any proof that the one act was done because the other was done. There was -- as one of my colleagues put it, there was a quid and there was a quo, but no pro.

John Yang: Michael, in less than a minute we have left, he's up for reelection next year, Menendez. He may have a retrial. He may have a Senate Ethics Committee investigation, which Mitch McConnell called for today. What's this done to his political standing?

Michael Aron: Well, his approval rating among the public -- well, 28 percent in a recent poll said they thought he deserved reelection. But I think, within the party itself, party leaders, party bosses, as we still call them in New Jersey, there's a fair amount of good will for Bob Menendez. It's hard to imagine someone challenging him in a Democratic primary. There could be a substantial Republican to step up and try and knock him off, on the theory that he's tarnished now in the general election. But I could see this man saying- I have been vindicated after a 10-week trial. Reelect me to the Senate.

John Yang: Michael Aron of NJTV News, thanks so much for joining us.

Michael Aron: Thanks, John.