PBS高端访谈:美国无人机空袭炸死塔利班最高领导人
日期:2016-05-24 11:27
(单词翻译:单击)
ALISON STEWART, PBS NEWSHOUR WEEKEND ANCHOR: Joining me now via Skype to discuss the significance of the U.S. military strike on the Taliban's leader is Jennifer Glasse, a freelance reporter, now in Afghanistan's capital, Kabul.

Jennifer, tell us a little bit more about Mansour, who he was within the hierarchy of the Taliban?

JENNIFER GLASSE, FREELANCE REPORTER: He was the Taliban leader who took over in last summer. He was a bit of a controversy because when he took over after the announcement, that Mullah Omar had been dead for more than two years. There was a bit of a power struggle and division among the Taliban.

But under Mansour, the Taliban that did follow him took a whole lot of territory in Afghanistan and we saw them take Kunduz last September and October for a few days, the first they've been able to take a city of that size, Afghanistan's fifth largest city. Right now, they control more territory and contest more territory than they have since 2001.

So, under Akhtar Mansour, the Taliban really saw a resurgence, saw a lot of strength, but they also were very fractured.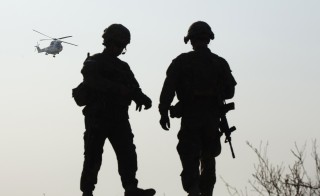 STEWART: Why would the Obama administration consider him a worthy target, someone worth sending drones after?

GLASSE: President Obama made the order himself. Normally, American forces here can't target the Taliban and I did ask that question this morning of the U.S. spokesman. And he said that they made the decision because Akhtar Mansour and his fighters were planning attacks against — attacks against Afghan forces and American forces, and therefore were a threat to U.S. forces.

That's the justification they use for this drone strike that killed him.

STEWART: What does this drone strike and the death of Mansour mean for the peace talks, the peace process?

GLASSE: Well, that's the big question right now. What will happen with the peace process, how will things go from now on?

The chief executive officer of the country, Abdullah Abdullah, said in Afghanistan today, he hopes that it will bring the Taliban into the peace process, but it's really not clear what will happen now, whether there will be a power struggle to see who replaces him, whether the Taliban will continue fighting as they have the last year, with Afghan forces taking punishing casualties across the country and whether the peace process will revive.

We know that after a bombing here in Kabul last month that killed 64 people, President Ashraf Ghani really hardened his stance against Pakistan and the Taliban, very angry, saying that Pakistan was harboring the Taliban and, of course, the fact that Akhtar Mansour was killed in Pakistan really kind of bears them out.

And we haven't seen a lot of reaction from Pakistan. The last time the Americans launched a big operation in Pakistan was in 2011, the assault and the killing of Osama bin Laden. And after that happened, there was a huge outrage in Afghanistan that the Americans had done something on sovereignty territory.

It's very quite in Pakistan right now. Pakistan says they want the peace process to go forward, but Afghanistan says they want to see some progress. That's really unclear right now what happens, what the next step will be for the Taliban and what the next step will be in trying to move the peace process forward.

STEWART: Jennifer Glasse reporting from Kabul — thank you so much.

GLASSE: Good to talk to you.