PBS高端访谈:奥克兰火灾引发对其他仓库的担忧
日期:2016-12-06 17:15
(单词翻译:单击)
JUDY WOODRUFF: Back to the Oakland warehouse fire.

Prosecutors moments ago said murder charges are possible in the case, but did not indicate who could be charged. As rescue workers continue the painstaking task of recovering bodies and investigating past concerns about the warehouse that was consumed by fire, members of the city's artistic community are grieving and searching for a way forward.

Special correspondent Joanne Jennings reports from California.

JOANNE JENNINGS: Twenty-four-year-old Seung Lee had never been to an art warehouse party before. So, when the freelance writer arrived at Ghost Ship around 11:00 p.m. on Friday night, he was immediately drawn into the scene.

SEUNG LEE, Freelance Journalist: It was all antique furnitures and lumber. And it was almost like being in the forest. There were corridors on the first floor where you could kind of sneak into little hideaways where people could lounge in chairs. I thought this would be a good place to hang out on a Friday night.

JOANNE JENNINGS: Since there was no bar at the venue, Lee and his friends decided to make a run to a nearby liquor store.

SEUNG LEE: It could not have taken more than seven minutes to go down and come back. And through the front window, I just saw thick black smoke just coming out, and on the side, I saw a huge flame on the back of the second floor. And that was the fire.

JOANNE JENNINGS: Lee and his six friends all survived.

SEUNG LEE: I just think, what did I do to deserve this side of the coin and not the other? That's the hardest part. If I stayed three minutes longer, if I checked out the scene a little longer, if I didn't want liquor at the time, if I didn't go, all those, like, what-ifs are there.

NICK MILLER, Editor-in-Chief, East Bay Express: I have been in buildings like that. I have been at parties like that. And it just crushes you to think about all these young people that were in there.

JOANNE JENNINGS: Nick Miller is editor of The East Bay Express, Oakland's alternative weekly.

NICK MILLER: We have discovered that, on November 13, the Code Enforcement Department had documented numerous complaints, at least 10.

Apparently, the venue had been operating for two to three years as an illegal underground venue, which means it wasn't permitted to do live music, it wasn't permitted have residential or anything like that.

JOANNE JENNINGS: While safety violations at Ghost Ship were unusually egregious, Miller estimates there are dozens of underground art warehouses in Oakland.

NICK MILLER: More than hundreds, potentially. There's no proper plumbing. There's no smoke alarm or sprinkler system.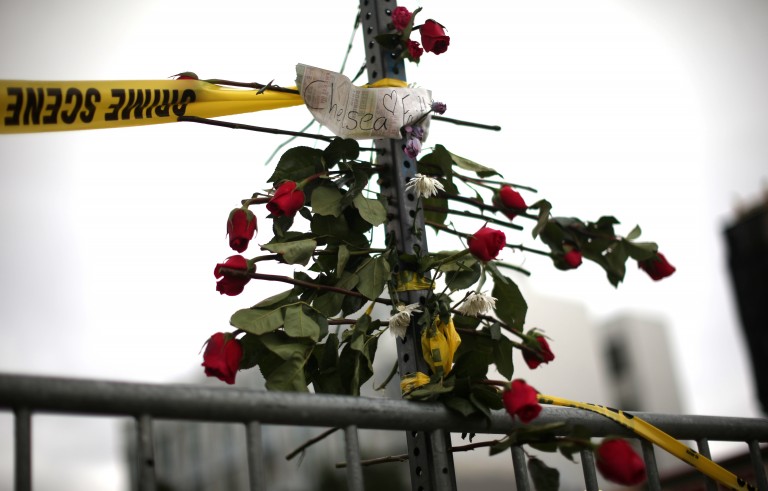 JOANNE JENNINGS: As the death toll continues to mount, the loss is felt throughout Oakland's vast, yet tight-knit artistic community.

LARA EDGE, Sheet Metal Alchemists: As soon as the fire happened, it was obviously a dialogue about who was there and which members of our community are accounted for and not accounted for, and immediately thinking about what can be done for the victims and the victims' families.

JOANNE JENNINGS: Lara Edge, an industrial art entrepreneur, works out of American Steel Studios. The sprawling six-acre property provides work space for artists working on anything from large scale Burning Man-style industrial art to architecture.

Edge is concerned about a possible backlash against the city's many warehouse collectives.

LARA EDGE: What's really needed right now is not blame, but a way to work with city officials and not risk losing tenancy or being evicted by wanting to come forward and talk about safety upgrades that need to be made.

We're not living in spaces that are dangerous because we're negligent people. It costs a lot of money to do these upgrades. And also raising the red flag means a potential for being booted.

JOANNE JENNINGS: Oakland's rapid gentrification has hit artists particularly hard.

LARA EDGE: During the first cycle of the tech boom years ago, artists got pushed out of San Francisco into Oakland. Now Oakland is increasingly unaffordable.

JOANNE JENNINGS: The 200 people who work out of American Steel Studios were faced with the very real possibility of eviction when the property was put on the market in 2014.

Last month, a new owner purchased the compound, and promised to preserve it for artists, but with one condition:

LARA EDGE: Safety upgrades had to be made. And they're primarily related to fire.

So, this building has a steel ceiling. There were gates that didn't have manned doors or easy egresses. And so all these changes had to be made before the new owners would buy the building. Given everything that happened with the fire, I'm thankful that we did that and we do have proper exits now.

JOANNE JENNINGS: Thankful that this kind of fire is unlikely to happen here.

For the "PBS NewsHour," I'm Joanne Jennings in Oakland, California.