PBS高端访谈:FBI及纳税问题使得美国大选变得扑朔迷离
日期:2016-11-02 10:33
(单词翻译:单击)
JUDY WOODRUFF: We're now within the last seven days, and some polls are tightening in the presidential race.

With that in mind, the two major candidates hit each other hard today on policy and morality.

Lisa Desjardins begins our coverage.

LISA DESJARDINS: One week to go, three new elements today in Pennsylvania to the look and feel of Donald Trump's sprint to Election Day. His running mate, Mike Pence, was there, congressional supporters were there, and his address was all policy, especially health care, as he pounded away at Obamacare and its rising costs.

DONALD TRUMP (R), Presidential Nominee: When we win on November 8, and elect a Republican Congress, we will be able to immediately repeal and replace Obamacare. Have to do it.

DONALD TRUMP: I will ask Congress to convene a special session, so we can repeal and replace.

LISA DESJARDINS: Trump's Keystone State visit is part of a final week push in states that voted twice for Barack Obama, including Wisconsin, where he is tonight. And the campaign just announced new ad buys in usually dark blue Michigan and in New Mexico, which may be a late swing state. Hillary Clinton is also airing new ads in both those states, and she's getting back on the air in Colorado, where she had not advertised since July.

Today, she was East in Florida, the biggest electoral jewel of all the battlegrounds. And her focus? Trump's character. She stumped with a former Miss Universe, Alicia Machado, who says Trump berated her for her weight.

HILLARY CLINTON (D), Presidential Nominee: He thinks belittling women makes him a bigger man.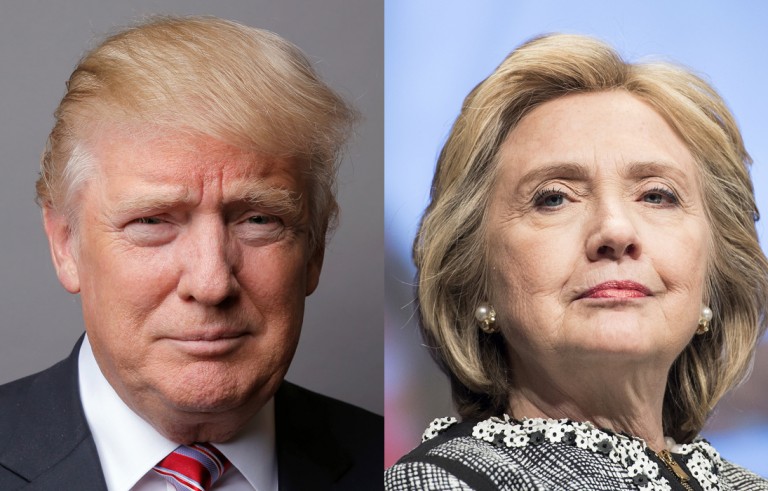 LISA DESJARDINS: And Clinton's campaign coupled that with a new anti-Trump TV ad.

DONALD TRUMP: A person who's flat-chested is very hard to be a 10.

QUESTION: Do you treat women with respect?

DONALD TRUMP: I can't say that either.

LISA DESJARDINS: All this as a flurry of new headlines swirled around the presidential race. The New York Times reported that Trump, back in the 1990s, used a tax scheme that his own lawyers questioned to save tens of millions of dollars.

NBC News reported the FBI is conducting a preliminary inquiry into Paul Manafort, the former Trump campaign chair, and his foreign business connections. He was ousted from the campaign in August amid questions over possible ties to Russia.

And CNBC was first to report that FBI Director James Comey had argued against naming Russia as the prime suspect in recent political hacking. He argued it was too close to the election.

Clinton's campaign called that a double standard, given that Comey last week revealed the FBI is looking into more e-mails related to Clinton's use of a private server. Overall, a wild presidential contest is ending with a storm of news and battleground campaigning.

For the "PBS NewsHour," I'm Lisa Desjardins.