PBS高端访谈:缅怀德州教堂枪击案的遇难者
日期:2017-11-08 10:35
(单词翻译:单击)
Judy Woodruff: Two days after the shooting, we are learning more about the lives of the 26 people who died.

We will be remembering them this week, beginning with 18 of them tonight. That includes one family that suffered a devastating series of losses.

The Holcombes lost eight family members across three generations.

Sixty-year-old Bryan Holcombe was an assistant pastor, seen here delivering a sermon last year. He was leading the service Sunday at the First Baptist Church. His wife, Karla, was also killed, as was their son Danny, their pregnant daughter-in-law, Crystal, and four grandchildren, 13-year-old Greg, 11-year-old Emily, 8-year-old Megan, and Noah, an infant.

"The Holcombe family is not like any other," a former classmate wrote on Facebook, "love, grace, servitude and kindheartedness that stretched generations."

Fourteen-year-old Annabelle Pomeroy was one of the first victims to be identified. Her father, Frank, was the church's pastor, but was out of town with his wife, Sherri. She said her daughter was surrounded Sunday by her church family that she loved fiercely, and vice versa.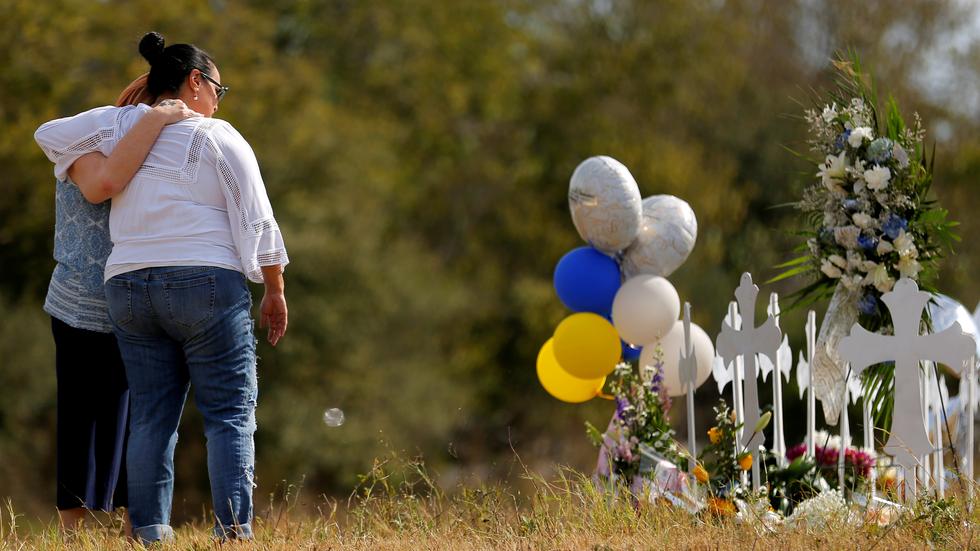 Fifty-one-year-old Richard Rodriguez was a retired railroad worker who went to church every Sunday. His daughter said he was always the center of attention. He and his wife, Theresa, wed in 2006, loved working in their garden.

Joann Ward was killed as she tried to shield her children during the shooting, but two of them also died, 5-year-old Brooke and 7-year-old Emily. Her 5-year-old son, Ryland, whom she shielded, was shot multiple times and lifted by helicopter to a nearby hospital.

"Ward was such a wonderful mother, whose whole life was her children and family," her uncle remarked.

Robert and Shani Corrigan were high school sweethearts from Northern Michigan. Their 25-year-old son committed suicide last year. His memorial service was at the First Baptist Church. "Bob loved playing guitar for the church music ministry more than anything else and was likely doing that when the couple was killed," a friend wrote. He added, "The two now are hopefully back together with their son."

Sixteen-year-old Haley Krueger loved babies and had dreams of becoming a neonatal intensive care nurse. Her mother said Haley loved life and was the most dramatic person.