2010年度突出表现十大影视明星新面孔
日期:2010-12-30 10:31
(单词翻译:单击)
1.Emma Stone


2010年头儿上她还是"《尸乐园》里那姑娘",没想到艾玛·斯通因着一部《绯闻计划》一炮而红,叫好又叫座的这部校园喜剧为她带来了《蜘蛛侠》续集、《帮助》等等片约,这妞前途似锦啊!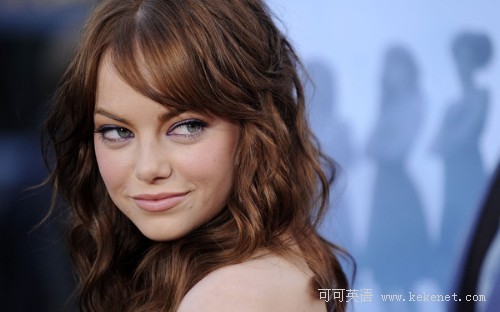 Emma Stone
It's hard to believe that Emma Stone started 2010 best known as ''that girl from Zombieland.'' But that all changed with her first starring role as the quick-witted Olive in Easy A, a raunchy high school comedy that grossed an unexpected $58 million. She worked hard to get that role but judging by all the A-list roles she's landed since — Gwen Stacy in the Spider-Man reboot, Skeeter Phelan in an adaptation of the best-seller The Help, and Ryan Gosling's love interest in the Steve Carell rom-com Crazy
 Stupid Love, all due next year — fighting for parts may now be a thing of the past. 

2. Jennifer Lawrence

同样年纪轻轻的詹尼佛·劳伦斯在《冬天的骨头》中的表现令人印象深刻,都说她能拿一个奥斯卡提名哦。据说她拍摄的时候最担心那些砍木头啦打枪之类的体力活,显然她干得不错,明年她将出现在梅尔·吉普森的黑暗喜剧《海狸》以及前传《X战警:第一课》。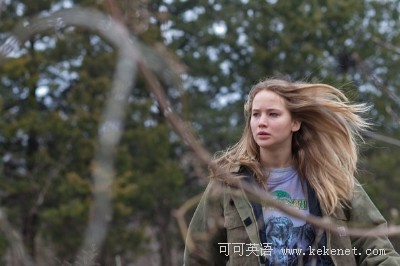 Jennifer Lawrence
As the scrappy teenage heroine of the indie Winter's Bone, Jennifer Lawrence, 20, imbued her first big film role with an astonishing maturity that's made her a safe bet for a Best Actress Oscar nom. ''The physical things were what I was most worried about: chopping the wood, skinning the squirrel, the guns. I wanted to technically get it right,'' Lawrence says of filming in rural Missouri. Next spring she'll appear in the Mel Gibson dark comedy The Beaver and will play Mystique in 2011's X-Men: First Class.
3. Tom Hardy


好吧其实他也不算什么新人啦,在这张表单里怎么也算是个大叔。《盗梦空间》中表现得头脑冷静的汤姆·哈迪无疑是个好演员,他被诺兰看中了会继续在《黑暗骑士再起》中出演哦。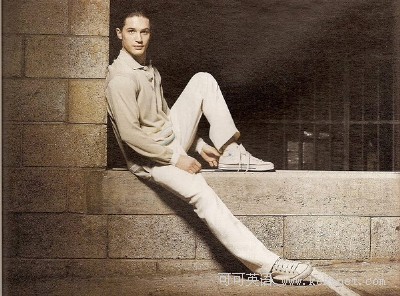 Tom Hardy
Exactly 35 minutes into Inception, in saunters Tom Hardy as the urbane ''forger'' Eames. Coolheaded and just plain cool, Hardy swiped every scene he was in. The 33-year-old Brit — whose first major film role was in the 2002 bomb Star Trek: Nemesis — will next star opposite Reese Witherspoon in This Means War. And he's reportedly set to reteam with Christopher Nolan in The Dark Knight Rises.
4.Aaron Johnson

在《海扁王》中表现出色的Aaron Johnson让人眼前一亮,年轻的他还扮演过《无处的男孩》中少年的约翰·列侬。接下去会演《阿尔伯特·诺布斯》。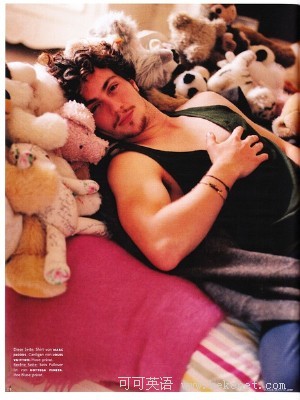 Aaron Johnson
As wannabe superhero Dave Lizewski, British-born Aaron Johnson, 20, flawlessly flipped from teenage gawkiness to comic-book bravado in the action-packed ode to fanboy gusto Kick-Ass. He then took a poignant turn as a young John Lennon in Nowhere Boy. Next up: Johnson is shooting the period drama Albert Nobbs with Glenn Close and Mia Wasikowska.
5.Chloë Grace Moretz

妞才13岁啊13岁,标准的萝莉!除了《海扁王》中令人惊叹的表现之外,她还出演了好莱坞翻拍版的《生人勿近》演个孤独的吸血鬼,紧接着她要出演马丁·斯科塞斯的悬疑片《雨果·卡布里特》。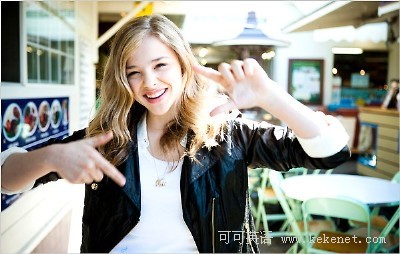 Chloë Grace Moretz
Chloë Grace Moretz, 13, shocked audiences with her performance as Kick-Ass' foulmouthed mini-assassin Hit Girl, and then sank her teeth into the role of a lonely vampire in Let Me In. Next up: Moretz is in Martin Scorsese's 
 fantasy Hugo Cabret (out in 
 December 2011) with Sacha Baron Cohen. 

6.Archie Panjabi

在《傲骨贤妻》中有着出色表现的Archie Panjabi令人难忘,果然如老话所说神秘让女人更美丽。她也凭借这一角色赢得了艾美奖。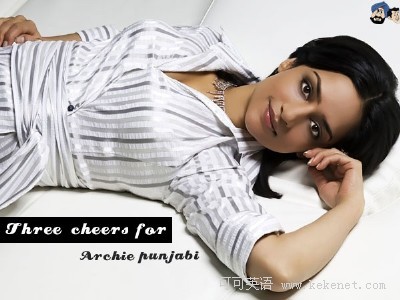 Archie Panjabi
No character on The Good Wife is more complex and mysterious than Archie Panjabi's 
 tenacious investigator Kalinda Sharma. Is she a lesbian? Where'd she come from? Is she going to kill — or make out with — fellow investigator Blake (Scott Porter)? Those questions are what keep us wanting more from Panjabi, who won an Emmy for the role.


7.Darren Criss

2分11秒在《欢乐合唱团》的首次登场,Darren Criss顿时就火了!那首有他领衔的《Teenage Dream》速度飙升到销量榜冠军。23岁的Darren童鞋措手不及却心怀感恩。他所扮演的Blaine与可爱滴小Kurt之间又会如何发展?大家都在拭目以待。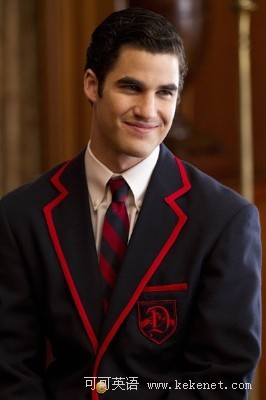 Darren Criss
It took about 2 minutes and 11 seconds on Glee for 
Darren Criss to turn into a bona fide Gleek 
phenomenon. That tiny snippet of time was the length of Criss' cover of ''Teenage Dream,'' which became the Fox hit's fastest-selling single yet. ''It was a blast,'' says the 23-year-old of tackling the Katy Perry tune. ''I can't tell you how grateful I am.'' 
 And it doesn't hurt that his character Blaine's warm relationship with the show's other openly gay character, Chris Colfer's Kurt, continues to resonate with fans.


8.Nina Dobrev

刚开头看《吸血鬼日记》的时候还以为Nina不过是个美丽花瓶,Elena实在是个标准甜姐儿嘛,哪知第二季峰回路转,Katheriene出现了!Nina的演技得到了充分的展示,一人分饰两角真不是盖的,差点儿精神分裂咧。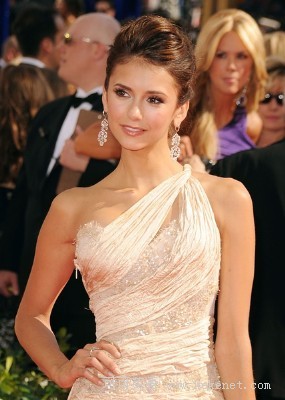 Nina Dobrev
On this season of The Vampire Diaries, Nina Dobrev successfully pulled off playing double duty: as the sweet, soft-spoken Elena we grew to love in season 1 and, most impressively, as Elena's sexy, manipulative vampire doppelgänger, Katherine. The long hours have left Dobrev, 21, sleep-deprived and bruised (this kitty likes to scratch), and, she jokes, ''I almost have split-personality dis
order.''
9.Andrew Lincoln

这位叔更不小了,37岁的英国帅哥,在《行尸走肉》中的角色很是抢眼。话说大家有没有觉得他很眼熟?居然就是《真爱至上》暗恋凯拉·奈特莉拿个纸牌的告白男!!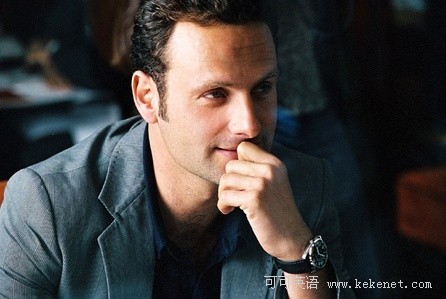 Andrew Lincoln
The 37-year-old English thesp, who plays lawman Rick Grimes on AMC's The Walking Dead, has been working steadily in British film and TV for well over a decade and was perhaps 
 best known Stateside for his small but memorable role as the hopeless romantic with a crush on Keira Knightley in Love Actually.

10.Maggie Q

《尼基塔》收视率平平,不过Maggie Q还是抓住了的观众们的心,出个门啥的还被观众拖着夸奖之类的,给华裔长脸咯。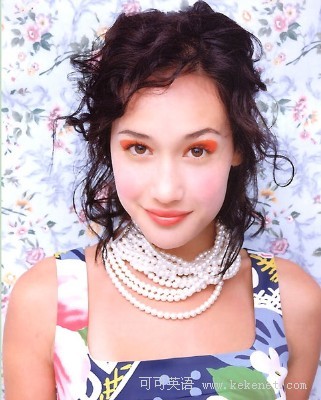 Maggie Q
Nikita may not be winning in the ratings but the 31-year-old star is winning over viewers with her lithe and lovely portrayal of rogue assassin Nikita. Says Q, ''I was out shopping and these women come up to me and go, 'You are badass, girl!' It just makes me laugh because I'm, like, 90 pounds soaking wet.''