《乱世佳人》女星安•鲁瑟福去世 终年94岁
日期:2012-06-18 15:08
(单词翻译:单击)
Ann Rutherford in 2009, and at right, with Vivien Leigh (R) in 'Gone With the Wind'
Ann Rutherford, who played Scarlett O'Hara's little sister Carreen in the 1939 classic movie "Gone with the Wind," has died at age 94, a close friend said Tuesday. She suffered heart problems and was hospitalized three months ago following a collapse, friend Anne Jeffreys told CNN. After struggling with deteriorating health, Rutherford died at her home in Beverley Hills, California, on Monday, Jeffreys said. "Annie was a wonderful person, very philanthropic, and always trying to do something for somebody. A very funny lady, she said very funny things. She was one of a kind," said Jeffreys, who was with Rutherford when she died.
Born in 1917 in Vancouver, Canada, Rutherford got off to an early start in show business. She made her stage debut in 1925 and appeared on screen for the first time in 1935, according to a biography posted on IMDb.com. She came from a family of performers -- her father, John Rutherford, was a former Metropolitan Opera singer and her mother, Lillian Mansfield, was an actress, it says.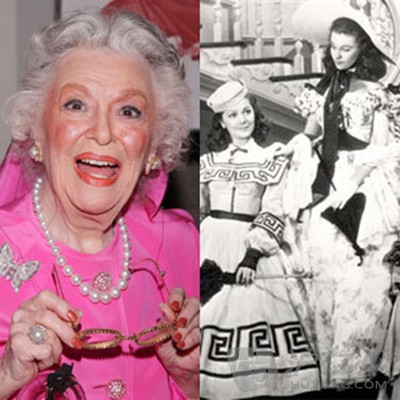 Aside from her role as Carreen O'Hara, she won considerable fame playing the character Polly Benedict alongside Mickey Rooney in the "Andy Hardy" film series in the 1930s and early 1940s, the website says. After leaving the MGM studio, Rutherford played Gertrude Griswold in "The Secret Life of Walter Mitty" and Donna Elena in "The New Adventures of Don Juan," and then appeared in a number of television shows. She retired after her last movie role in 1976, the IMDb website says. But it is for her role in David Selznick's Civil War epic "Gone With the Wind" that perhaps most people will remember Rutherford.
She maintained a connection with the film in the decades that followed its release and appeared up until last year at events hosted by the "Gone With the Wind" Museum in Marietta, Georgia. "In her last years here, 'Gone With the Wind' really kept her going," Jeffreys said. "She received thousands of fan letters for 'Gone With the Wind.' And she donated things -- a script that she had gotten, a tea set that they used in the film, a necklace, things like that. ... It really was wonderful for the last part of her life, because she was in great demand." Rutherford is survived by a daughter, Gloria May, who lives in San Francisco, and two grandsons, Jeffreys said.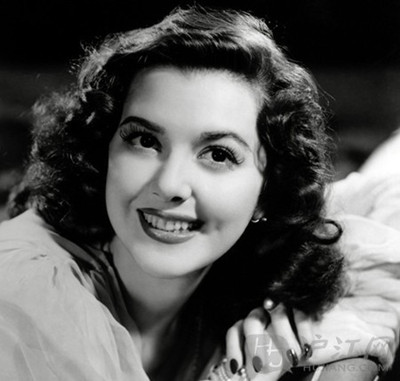 日前,曾出演好莱坞1939年经典影片《乱世佳人》的女星安·鲁瑟福因心脏疾病,以94岁的高龄在家中与世长辞,留下了众多脍炙人口的银幕形象。
安·鲁瑟福于1917年11月2日出生在温哥华的一个演艺世家,1935年首次亮相大银幕,走红于上个世纪30-40年代好莱坞,她最著名的角色还是史诗经典《乱世佳人》中郝思嘉的妹妹卡伦·奥哈拉。除了《乱世佳人》,鲁瑟福还在安迪·哈迪系列喜剧片中扮演米基·罗尼的心仪女孩,从1938-1942年间她总共出演了12部哈迪影片。事业后期她多活跃于荧屏,直到1976年正式退休。
好莱坞老一辈的黄金时代又少了一位明星,不禁让人惋惜。