第304期:《亲爱的你》
日期:2022-05-27 10:10
(单词翻译:单击)
《亲爱的你》
Dear you,
I'm not pretty.

My hair doesn't always look cute and it is often dyed a strange color.

I wear sweats or leggings or yoga pants most of the time.

My makeup will never be perfect.

I'd rather stay home watching movies than going out to hang out with your friends or mine.

I'm clumsy, so I'm going to apologize now for all the times I'll step on your toes or trip you or fall onto you.

I'm also a very jealous person.

I'll tell you I'm not but I'll be lying because I don't want you to leave.

It isn't that I don't trust you,

It's that I know there are so many girls out there who are better than me and I don't know what I'd do if I lost you.

I'm moody, too.

Remember that.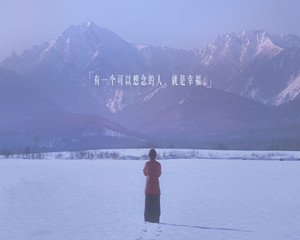 I may seem like I'm always mad at you or sad, but I promise I'm not.
You make me happier than anyone else ever has or ever will.

And I love you more than anything in this world.

Remember that always, my dear.

微信公众号:英语美文朗读 孟叔的微博:孟飞Phoenix 孟叔的抖音:184302945