儿童节:十大童书礼品推荐
日期:2015-06-01 18:17
(单词翻译:单击)
June 1 is Children's Day, a day to honor children globally. One of the ways to bring our children happiness is by giving them books as gift. A good read could help encourage children to turn off the TV or ditch the computer games, and experience fantastic adventures. Below is a small selection of children's books that are perfect for reading on this occasion.The author of The Little Prince, Antoine de Saint-Exupéry, once said, "I want to dedicate this book to the child whom this grown-up once was. All grown-ups were children first. (But few of them remember it.)" Thus the recommended books could also be presents for those who are young at heart .
6月1日是儿童节,是全球的孩子们共同的节日。让孩子们快乐的方式之一就是送给他们好书。一本好书会让孩子离开电视或放下电脑游戏,体验书中的奇妙旅程。以下是为孩子们精选的完美童书。
《小王子》的作者曾说过:"我想把这本书献给曾经是孩子的大人。所有的大人都曾经是小孩(不过很少有人记得这一点)。"所以我们也将这一书单献给那些童心未泯的大人们。
Charlotte's Web

《夏洛特的网》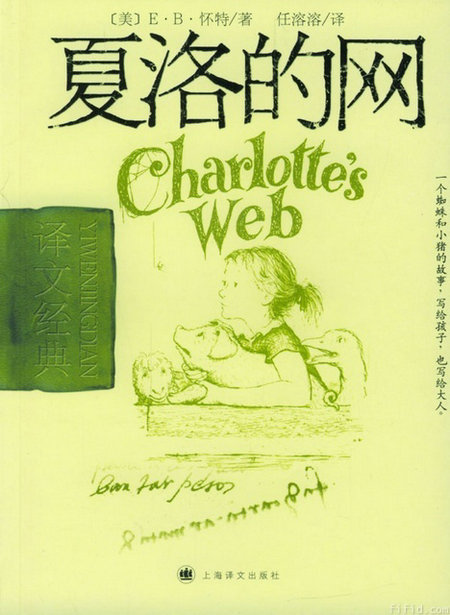 Charlotte's Web is a classic of children's literature by American author E. B. White, published in 1952. The novel tells a tender story of friendship, love, life and death. A pig named Wilbur has built a friendship with a barn spider named Charlotte. When Wilbur is in danger of being slaughtered by the farmer, Charlotte writes messages in her web praising Wilbur to persuade the farmer to let him live.

《夏洛特的网》是美国作家E. B.怀特的经典儿童文学著作,于1952年出版。这本小说讲述的是一个关于友情、爱、生命和死亡的故事。一只名叫威尔伯的小猪和一只名叫夏洛特的蜘蛛建立起了友谊。当威尔伯面临被农夫屠宰的命运时,夏洛特在她的网上写下讯息,鼓励威尔伯说服农夫让自己活下来。
The Happy Prince

《快乐王子》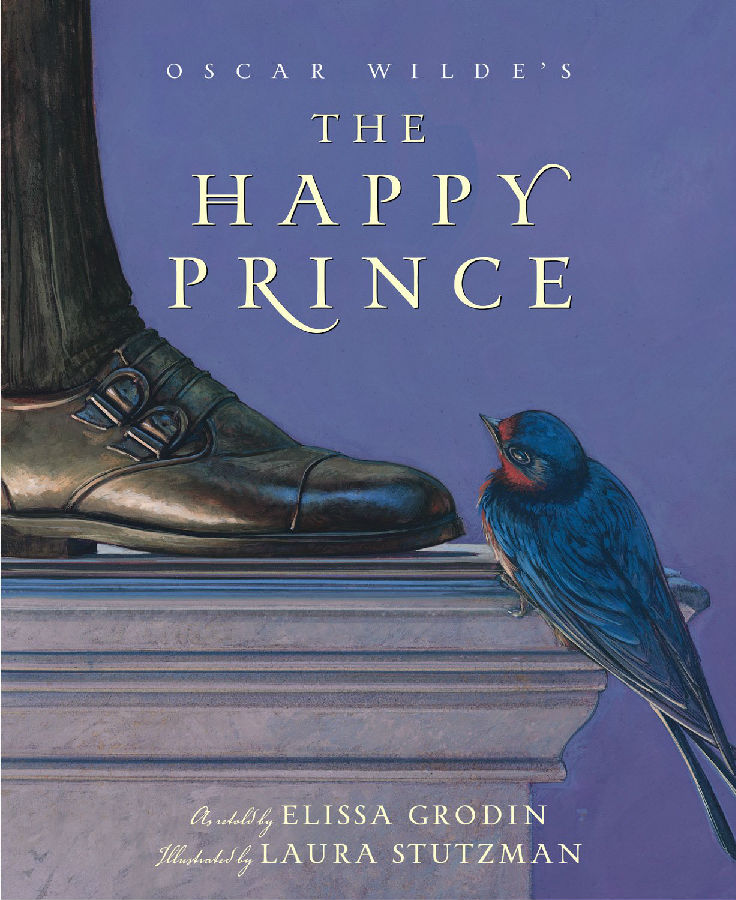 The Happy Prince is a story for children by Oscar Wilde first published in May 1888. The message conveyed through the story is that the meaning of life lies in dedication rather than what we get.
《快乐王子》是奥斯卡·王尔德为孩子们写的一个故事,于1888年5月首次出版。这篇故事要传达的思想是生命的意义在于奉献而不是得到。

Synopsis: In a town, a swallow sees a statue of the late "Happy Prince", who in reality has never experienced true happiness. Viewing people suffering in poverty, the Happy Prince asks the swallow to take the ruby from his hilt, the sapphires from his eyes, and the gold leaf covering his body to give to the poor. As winter comes and the Happy Prince is stripped of all of his beauty, his lead heart breaks when the swallow dies as a result of his selfless deeds and severe cold. The statue is then torn down and melted, leaving behind the statue's broken heart and the dead swallow. An angel takes these to heaven, where God deems them to be the two most precious things in the city.
梗概:在一个镇子里,一只燕子看到了刚刚去世的"快乐王子"的雕塑,这个王子事实上从未体验过真正的快乐。看到人们遭受着贫穷的折磨,快乐王子请求燕子从自己的剑柄上取出红宝石,从眼睛里取出蓝宝石,并将覆盖全身的金叶取出,去送给那些穷人。冬天来了,快乐王子的美貌荡然无存,当他看到为他无私行为不断奔走的燕子冻死在严寒中,他的铅心也破碎了。于是这座雕塑被拆下来熔掉,最后只剩下那颗破碎的铅心和那只燕子的尸体。一位天使将这两样东西带到了天堂,上帝认为这是这座城市里最宝贵的两样东西。
Totto-Chan: The Little Girl at the Window

《窗边的小豆豆》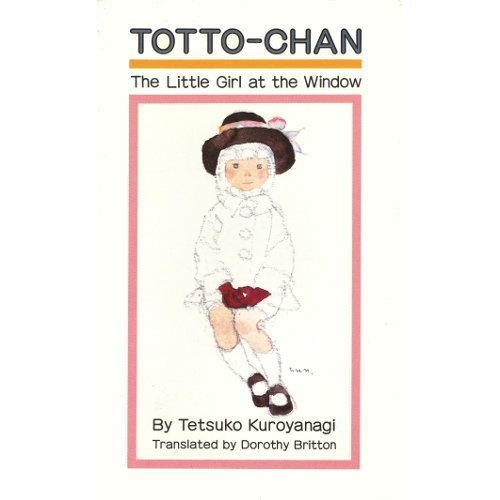 Totto-chan, the Little Girl at the Window is a book written by Japanese children's book writer, talk show host and UNICEF (The United Nations Children's Fund ) Goodwill Ambassador Tetsuko Kuroyanagi. The book, published in 1981, recalls the writer's experiences and her teacher, Sosaku Kobayashi, at Tomoe Gakuen Elementary School during World War II. In the book, Kuroyanagi shows that children's education should be integrated with fun, freedom and love. The book is credited as one of the world's most influential works of the 20th century.

《窗边的小豆豆》是日本儿童文学作家、脱口秀主持人、联合国儿童基金会亲善大使黑柳彻子的著作。这本出版于1981年的书回顾了作者的经历和二战期间她在巴学园的老师的故事。在书中,黑柳彻子指出,儿童的教育应该是与快乐、自由和爱融为一体的。这本书被评为20世纪世界上最具影响力的作品之一。
The Little Prince

《小王子》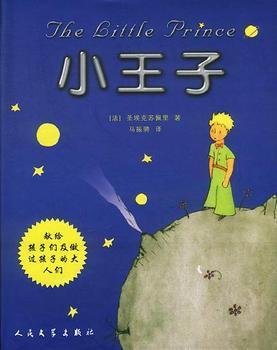 The Little Prince, first published in 1943, is a novella and the most famous work by French writer and pioneering aviator Antoine de Saint-Exupéry. More than a half century later, this fable of love and loneliness, with watercolor illustrations by the author, has lost none of its power. It is one of the classics of 20th century children's literature and has been adapted to numerous art forms, such as a radio play, film and ballet.

《小王子》,1943年首次出版,是法国作家、先驱飞行员安东尼·德·圣-埃克苏佩里写的一本中篇小说,也是他最著名的作品。半个世纪过去了,这个关于爱和孤独的寓言故事,以及作者自己画的水彩插图,依然魅力不减。这是20世纪儿童文学的经典之一,被改编成多种艺术形式,包括广播剧、电影和芭蕾舞剧。
Grimm's Fairy Tales

《格林童话》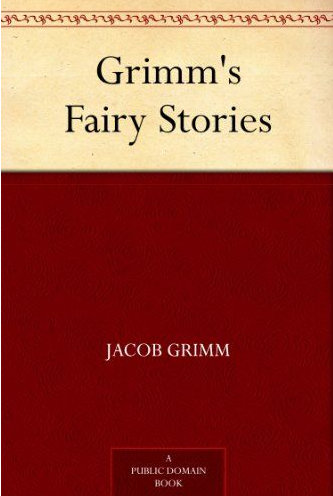 Grimm's Fairy Tales is a collection of German fairy tales first published in 1812 by German brothers and linguists Jacob and Wilhelm Grimm. The book is a treasury of enchanting folk and fairy stories full of giants and dwarfs, witches and princesses, fantastic castles and vast lakes as well as deep forests and magical beasts. It includes classics such as The Frog Prince, Cinderella, Snow White, and Little Red Riding Hoods.

《格林童话》是格林兄弟、语言学家雅可布·格林和威廉·格林收集的德国童话故事集,于1812年首次出版。这本书收藏了许多引人入胜的民间故事和传奇故事,里面有巨人和小矮人、女巫和公主,有壮丽的城堡、辽阔的湖泊,也有幽深的森林和有魔力的怪兽。书中包含的经典故事包括《青蛙王子》、《灰姑娘》、《白雪公主》和《小红帽》。
Andersen's Fairy Tales

《安徒生童话》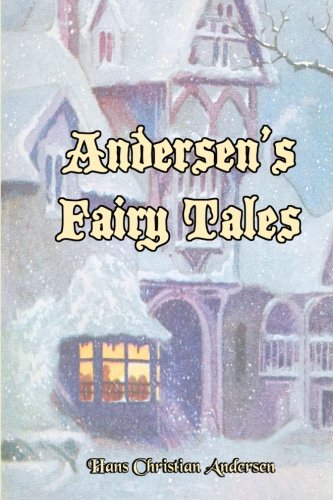 Danish writer Hans Christian Andersen's stories have been translated into about 150 languages. To date, since his works were introduced 100 years ago, China has published more than 200 versions of Andersen's fairy tales. The most well-known stories include The Princess and the Pea, Thumbelina, The Little Mermaid and The Emperor's New Clothes.

丹麦作家安徒生的故事被翻译成约150种语言。他的作品是100年前引进中国的,到现在为止,国内已经出版了200多个版本的安徒生童话。最著名的安徒生童话包括《豌豆公主》、《拇指姑娘》、《小美人鱼》和《国王的新衣》。
Two of Andersen's fairy tales are related to China. The Nightingale is set in China and tells the story of a Chinese emperor and a nightingale, while The Shepherdess and the Chimney Sweep tells of the romance between a Chinese porcelain shepherdess and a Chinese porcelain chimney sweep.
两个安徒生童话故事和中国有关。《夜莺》的故事就发生在中国,讲述了一个中国皇帝和一只夜莺的故事。《牧羊女和扫烟囱的人》讲述的是一个中国陶瓷做的牧羊女和一个中国陶瓷做的扫烟囱的人之间的爱情故事。
Harry Potter

《哈利·波特》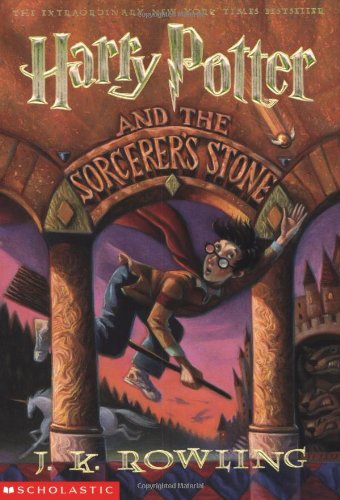 The Harry Potter series of seven fantasy novels by British author J. K. Rowling was published between 1997 and 2007. Harry Potter chronicles the adventures of the titular character, a young wizard named, Harry Potter, and his friends Ronald Weasley and Hermione Granger, all of whom are students at Hogwarts School of Witchcraft and Wizardry. According to statistics given in 2014, Harry Potter is one of the greatest-ever publishing successes, with more than 450 million copies sold around the world and distributed in more than 200 territories. The series has been turned into eight blockbuster films.

《哈利·波特》系列是英国作家J.K.罗琳写的七本魔幻小说,于1997年至2007年间出版。《哈利·波特》用编年史的手法记述了一个名叫哈利·波特的年轻巫师和他的朋友罗恩、赫敏的历险。他们都是霍格沃茨魔法学校的学生。根据2014年的数据,《哈利·波特》是有史以来最成功的出版物,全球销量达4.5亿,书的足迹遍及200多个国家和地区。这套书已经被改编成8部大片。
Pipi Lu and Lu Xixi

《皮皮鲁和鲁西西》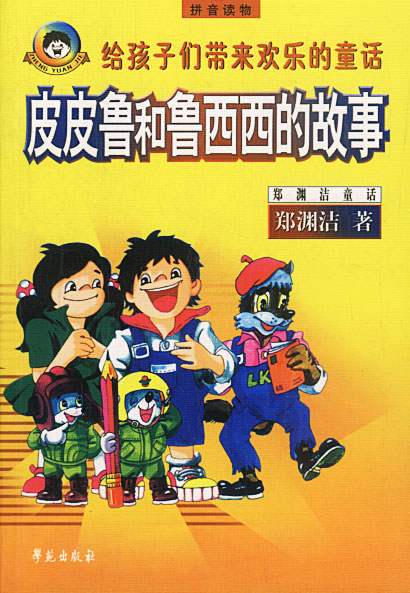 A representative work by China's most influential contemporary fairy-tale writer, Zheng Yuanjie, Pipi Lu and Lu Xixi tells the adventures of Pipi Lu, the naughty but kind-hearted boy, and his little sister, Lu Xixi, who is well-behaved. Tens of millions of Chinese grew up reading Zheng Yuanjie's fairy tale stories about the two fictional characters. Over the last 30 years, many stories from the Pipi Lu series, like Shuke and Beita, Pipi Lu and Lilliputians in a Tin and Magic Cube Mansion have been adapted from books to TV series.

《皮皮鲁和鲁西西》是中国最具影响力的当代童话作家郑渊洁的代表作,讲述了淘气但善良的小男孩皮皮鲁和他的乖妹妹鲁西西的历险故事。数以百万计的中国人就是看着郑渊洁的这个童话系列故事长大的。在过去30年间,皮皮鲁系列的许多故事,如《舒克和贝塔》、《皮皮鲁和罐头小人》,还有《皮皮鲁和魔方大厦》,都被改编成了电视剧。
Selected Fairy Tales of Zhang Tianyi

《张天翼童话故事精选》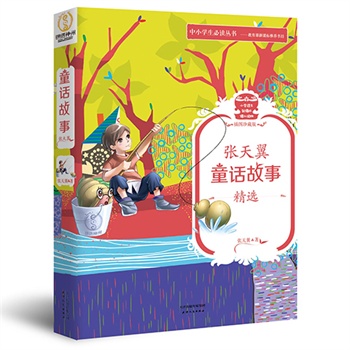 This book selects classic works by Chinese children's writer Zhang Tianyi and contains the most abundant elements of fairy tale creation. Zhang's stories have attracted tens of thousands of young readers generation after generation by virtue of lasting artistic charm, enabling children to broaden their horizons and grow sturdily.

这本书精选了中国儿童作家张天翼的经典作品,包含了丰富的童话创作元素。凭借经久不衰的艺术魅力,张天翼的故事吸引了一代又一代的年轻读者,让孩子们拓宽视野,茁壮成长。
The Diaries of the Smiling Cat series

《笑猫日记》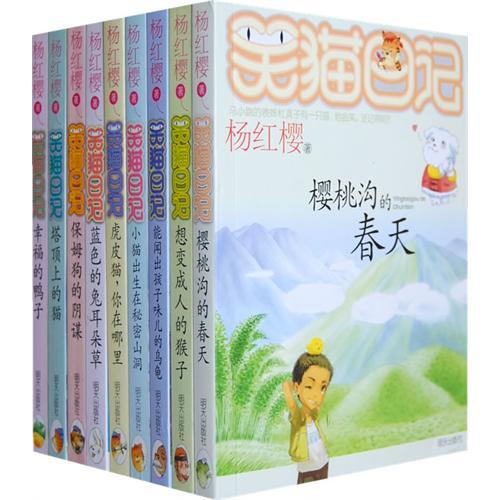 The Diaries of the Smiling Cat series is one of the most successful series by Chinese children's author Yang Hongying. The series includes a series of fantasy stories based on the real lives of Chinese children, which adopts the form of diary writing and makes the pet cat of a girl named Du Zhenzi the narrator. The series creates a literary world combining illusion and reality where animals and children communicate with each other freely. Hailed as "China's J.K. Rowling" in terms of success and influence, Yang is the first Chinese children's author to enter the mainstream English book market.

《笑猫日记》系列是中国儿童文学作家杨红樱最成功的作品。这个系列取材于中国孩子的真实故事,采用日记的叙述手法,叙述者是一个名叫杜真子的小女孩的宠物猫。在该系列呈现的这个将幻想和现实融合在一起的文学世界中,动物和孩子能够自由地和彼此沟通。杨红樱被称为中国的J.K.罗琳,是第一个打进英国主流图书市场的中国儿童文学作家。