CRI News Report:美国宣布正式退出《开放天空条约》 欧盟将在2021年1月份批准737Max复飞
日期:2020-12-04 14:22
(单词翻译:单击)
正文文本
Chinese president is calling for efforts to advance poverty reduction worldwide.
Xi Jinping made the remarks when attending the second session of the G20 Riyadh Summit via video link from Beijing.
The president says cooperation should be strengthened to narrow the North-South gap, while targeted measures must be taken to tackle poverty caused by COVID-19.
Xi Jinping also calls for a favorable international economic environment.
"We should adhere to building an open world economy, lower tariff and non-tariff barriers, and uphold the special and differential treatment provisions of the World Trade Organization for developing members. We should advance poverty alleviation and economic growth through trade and help developing countries better integrate into the global market."
He says the debt burden of developing countries should be further alleviated, while more financial support should be provided to help boost infrastructure and connectivity.
Top EU officials have welcomed the Group of Twenty leaders' united commitment to addressing major global pandemic and economic challenges.
A declaration adopted at the 15th G20 summit showed that the group leaders are committed to shaping a strong, sustainable, balanced and inclusive post-COVID-19 era.
European Commission President Ursula von der Leyen has expressed welcome for the G20 Debt Service Suspension initiative and its extension through June 2021.
The two-day G20 summit, held under the Saudi presidency, concluded on Sunday.
Britain is preparing for a different Christmas as the country battles a second wave of COVID-19.
Official figures show more than 18,000 new COVID-19 cases on Sunday, raising the total to over 1.5 million.
British Finance Minister Rishi Sunak says the government is looking at ways to enable families to get together over the festive period.
"With regards to Christmas, frustrating as it is for all of us, Christmas is not going to be normal this year. But that said, the prime minister and everyone else, we are looking at ways to see how families can spend some time with each other over the Christmas period."
England, Scotland, Wales and Northern Ireland have backed plans to allow different households to meet for a small number of days over Christmas.
The British government has called on the public to remain cautions and to avoid traveling whenever possible.
Prime Minister Pedro Sanchez says Spain will begin a coronavirus vaccination programm in January.
He says the aim is to cover a substantial part of the population within six months.
He says Spain will implement a single national strategy, starting with "priority groups."
Spain has western Europe's second highest tally of confirmed coronavirus infections after France, with 1.5 million cases and more than 46,600 deaths from COVID-19.
The United States says it has officially withdrawn from the Open Skies Treaty.
National Security Adviser Robert O'Brien announced the withdrawal on Sunday.
The Trump administration submitted the notice of withdrawal from the treaty in May.
It allows unarmed aerial surveillance flights over participating countries to collect data on military forces and other activities.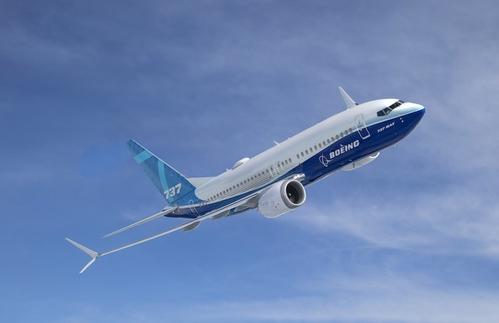 Europe is set to lift its ban on the Boeing 737 MAX passenger jetliner in January.
The head of the European Union Aviation Safety Agency says the plane is safe to fly after changes to the design.
Executive Director Patrick Ky says the decision is based on results from their own checks and flight tests, which he says tell them that the jet can return to service.
The decision comes after U.S. regulators ended a 20-month grounding triggered by two fatal crashes in 2018 and 2019, which killed over 340 people.

参考译文
中国国家主席呼吁努力推进全球减贫。
习近平在北京通过视频连线方式出席二十国领导人利雅得峰会时发表了上述讲话。
习近平主席表示,应加强合作,缩小南北差距,同时必须采取有针对性的措施,解决新冠疫情造成的贫困问题。
习近平还呼吁营造良好的国际经济环境。
"要坚持构建开放型世界经济,降低关税和非关税壁垒,维护世界贸易组织对发展中国家的特殊与差别待遇。我们应通过贸易促进减贫及经济增长,帮助发展中国家更好地融入全球市场。"
他表示,进一步减轻发展中国家债务负担,同时提供更多的财政支持,帮助促进基础设施和互联互通。
欧盟高级官员对二十国集团领导人共同应对全球重大流行病和经济挑战表示欢迎。
二十国集团领导人第十次峰会通过的一项《宣言》表明,各国领导人致力于打造一个强劲、可持续、平衡和包容的后新冠肺炎时代。
欧盟委员会主席乌尔苏拉·冯德莱恩欢迎二十国集团的暂停偿债倡议,并将发展中国家的债务减免延长六个月。
在(轮值)主席国沙特举办的为期两天的二十国集团峰会于周日闭幕。
英国在抗击第二波新冠肺炎疫情之际,准备迎接一个不同以往的圣诞节。
官方数据显示,周日新增新冠肺炎病例超过1.8万例,总感染人数超过150万人。
英国财政部长里希·苏纳克表示,政府将研究如何让家庭能够在节日期间团聚。
"说到圣诞节,我们所有人都很沮丧,今年的圣诞节将不同以往。不过,尽管如此,首相和其他所有人,我们正在研究如何让家庭能够在圣诞节期间共度时光。"
英格兰、苏格兰、威尔士和北爱尔兰都支持允许不同家庭在圣诞节期间小聚片刻和计划。
英国政府呼吁公众保持警惕,尽可能避免旅行。
西班牙首相佩德罗·桑切斯表示,西班牙将于明年1月开始实施冠状病毒疫苗接种计划。
他表示,目标是在六个月内覆盖大部分人口。
他表示,西班牙将实施单一的国家战略,(接种疫苗)从"优先群体"开始。
西班牙是西欧确诊冠状病毒感染人数第二高的国家,仅次于法国,确诊病例有150万例,死亡病例超过4.66万例。
美国表示已正式退出《开放天空条约》。
美国国家安全顾问罗伯特·奥布莱恩周日宣布了退出计划。
特朗普政府于今年5月提交了退出该条约的通知。
这一条约允许在参与国上空进行非武装空中监视飞行,收集有关军事力量和其他活动的数据。
欧洲将于明年1月解除对波音737 MAX客机的禁令。
欧盟航空安全局负责人表示,在对设计进行修改后,飞机可以安全飞行。
执行董事帕特里克·基表示,这一决定根据欧盟自已的检查和飞行测试结果而做出,他表示,测试结果显示飞机可以重新投入使用。
此前,美国监管机构结束了因2018年和2018年发生的两起致命坠机事故而引发的长达20个月的停飞,这两起事故共造成超过340人死亡。

重点讲解
重点讲解:
1. adhere to 遵守,遵循(规定或协议);
They failed to adhere to our original agreement.
他们未能遵守我们原定的协议。
2. get together 聚会;
The whole family will get together at Spring Festival.
春节期间全家人都会聚在一起。
3. with regards to 关于;至于;
Systems frequently fail to meet user expectations with regards to performance.
就性能而言,系统经常令用户感到失望。
4. withdraw from 退出(活动或组织);
From the general came the order to withdraw from the theater of war.
将军发出了从战区撤军的命令。