CRI News Report:30多家代理商联合收购荣耀 交通部印发冷链食品疫情防控消毒技术指南
日期:2020-11-30 14:10
(单词翻译:单击)
正文文本
Official figures show that China's consumer spending continued to pick up pace in October.
The retail sales of consumer goods climbed 4.3 percent year on year to nearly four trillion yuan, or over 580 billion U.S. dollars, last month.
In the first 10 months, retail sales went down nearly 6 percent year on year, with the decline narrowing by 1.3 points from the drop in the first three quarters.
Meanwhile, online retail sales maintained momentum with nearly 11 percent year-on-year growth registered in the January to October period.
Over 30 agents and dealers of Huawei's Honor brand have acquired all business assets of the budget cellphone brand.
A joint statement says the acquisition represents a market-driven investment to save Honor's industry chain.
It says the change in ownership will not impact Honor's development direction or the stability of its executive and talent teams.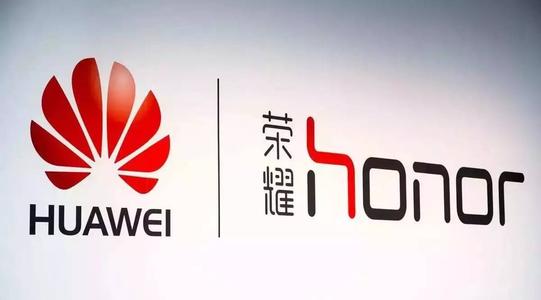 Guangdong Province recorded foreign trade of almost 5.7 trillion yuan, or about 860 billion U.S. dollars, in the first ten months of the year, down 1.6 percent year on year.
Guangdong's exports reached 3.4 trillion yuan, down 1.3 percent, while its imports rose 2.1 percent to 2.2 trillion yuan.
From January to October, the foreign trade volume of the province's private enterprises grew by 6.5 percent to 3.1 trillion yuan, logging growth for six straight months and accounting for 55 percent of Guangdong's total.
The Association of Southeast Asian Nations remains Guangdong's largest trade partner.
One of the poorest areas in Ningxia has seen its last impoverished county shake off absolute poverty.
Xiji County has been approved for removal from the list of poverty-stricken counties.
This marks the end of poverty in all nine county-level regions in Xihaigu, a mountainous region which labeled by the U.N. in the 1970s as the most unfit place for human settlement due to land reclamation, drought and a fragile environment.
China's Tianwen-1 mars probe has traveled more than 300 million kilometers since it was launched in July.
China National Space Administration says the probe has flown in space for 116 days and all its systems are in good condition.
The probe has carried out three orbital corrections and a deep-space maneuver.
The Chinese government has intensified efforts to prevent the transmission of COVID-19 through imported foods.
A guideline released by the Ministry of Transport says all those involved in cold-chain logistics should protect their employees.
It also says protective equipment distribution, temperature checks and regular nucleic acid testing should be carried out.
The document says transportation equipment for imported cold-chain foods must be disinfected regularly, and calls for an information registration system to track and trace people, cargo and vehicles.
It adds that immediate actions must be taken to cut off the routes of transmission if any imported foods or packaging tests positive for the novel coronavirus.
A spokesperson of the European Union says the bloc is determined to reach an agreement with the United Kingdom on their future relations, despite a presumed deadline.
Speaking at a European Commission daily briefing, Daniel Ferrie says the negotiations will continue in Brussels on all subjects, including fisheries, where he says there is still a great deal of divergences.
The UK is supposed to formally leave the bloc by Dec. 31.
The European Commission has reiterated that the quality of the agreement is prioritized over the timing.
A video summit of EU leaders is slated for Thursday to discuss the latest developments in the coronavirus pandemic.
It is now viewed in Brussels as the final deadline for a draft Brexit deal.
参考译文
官方数据显示,10月份中国消费支出持续加速增长。
上个月,社会消费品零售额同比增长4.3%,达到近四万亿元人民币(约合5800多亿美元)。
今年前十个月,零售销售额同比下降近6%,降幅较前三个季度收窄了1.3 个百分点。
与此同时,网上零售额保持增长势头,前十个月同比增长近11%。
华为荣耀品牌的30多家代理商和经销商已经收购了这一经济型手机品牌的所有业务资产。
一份联合声明称,此次收购是市场化投资,以挽救荣耀的产业链。
该声明表示,所有权的改变不会影响公司的发展方向,也不会影响高管和人才团队的稳定性。
今年前十个月,广东省外贸总额达到近5.7万亿元人民币,约合8600亿美元,同比下降1.6%。
广东出口3.4万亿元,下降1.3%,进口增长2.1%至2.2万亿元。
今年前十个月,广东省民营企业进出口增长6.5%,达到3.1万亿元,连续六个月保持增长,占全省进出口总值的55%。
东南亚国家联盟仍是广东最大的贸易伙伴。
宁夏最后一个贫困县摆脱了绝对贫困。
西吉县已被批准退出贫困县名单。
这标志着西海固九个月县级地区的贫困状况全部结束,西海固是多山地区,上世纪70年代,由于土地开垦、干旱和脆弱的环境,该地区被联合国列为最不适合人类定居的地方。
自今年7月发射以来,中国"天问一号"火星探测器已飞行了3亿多公里。
中国国家航天局表示,探测器已在太空飞行了116天,所有系统状况良好。
探测器已进行了三次轨道修正和一次深空机动。
中国政府加大进口冷链食品检疫力度。
交通运输部发布的一项指导意见称,所有参与冷链物流的企业都应保护其员工。
该指导意见还表示,要做好安全防护用品配备、人员体温监测、定期核酸检测等工作。
该文件指出,进口冷链食品的运输设备必须定期消毒,并要求建立信息登记系统,以跟踪追溯人员、货物和车辆。
文件还表示,如果任何进口食品或包装检测出新型冠状病毒呈阳性,必须立即采取行动切断传播途径。
欧盟发言人表示,欧盟决心与英国就未来关系达成协议,尽管设有最后期限。
丹尼尔·费里在欧盟委员会每日简报会上表示,谈判将在布鲁塞尔继续进行,涉及所有议题,其中包括渔业,他说,在渔业问题上双方仍存在很大分歧。
英国将在12月31日前正式退出欧盟。
欧盟委员会重申,协议的质量优于(谈判所需)时间。
欧盟领导人定于周四召开视频峰会,讨论冠状病毒疫情的最新进展。
目前在布鲁塞尔,这被视为脱欧协议草案的最后期限。

重点讲解
重点讲解:
1. account for (数量或比例上)占;
Together they account for less than five per cent of the population.
他们总共占不到总人口的5%。
2. shake off 摆脱(坏习惯等);
I was unable to shake off my self-pity.
我无法摆脱自怜自哀的情绪。
3. due to 由于;因为;
The coast road is closed due to bad weather.
由于天气恶劣,滨海公路暂时封闭。
4. cut off 切断;
Our troops cut off the enemy's retreat.
我们的军队切断了敌人的退路。