乡村音乐:Lady Antebellum - And the Radio Played
日期:2014-10-16 09:37
(单词翻译:单击)
歌曲:And the Radio Played
艺人:Lady Antebellum
音乐星级:★★★★★
所属专辑:Golden
发行年代:2013
风格:Country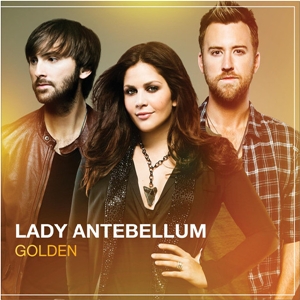 相关介绍:Golden is the fourth studio album by the American Country music trio Lady Antebellum. It was released on May 7, 2013, in the U.S., Canada, Australia, and New Zealand and May 6, 2013, in Europe and South Africa.A deluxe edition of the album is expected to be released November 12, 2013, featuring the album´s third single "Compass".
歌词:

Song:And the Radio Played
Artist:Lady Antebellum
I remember riding shotgun in daddy's Chevrolet
We'd crank up the Pioneers and we'd sing away
Sometimes he's let me take the wheel and we'd drive through town
Couldn't wait to hear my favorite songs coming back around (back around)
And the radio played the theme I'll still be loving you
Promise come true and country wasn't cool
Forever may never enough
Always on my mind again and again
Swinging and smoking mountain rain
He stopped loving her today
We laughed, we cried the 80's away
And the radio played
Bobby was the first boy that I ever kissed
I can still taste the root beer on his lips
We turn up the stereo from that bedroom
Climb through the window and make out on the roof
And the radio played on rock, the jukebox and we danced
Strawberry wine, a brand new man
Love without ending, honey
Top notch was on again and again
Meet in the middle and amazed
Does he love you? Independence Day
We laughed, we cried the 90's away
And the radio played
And the radio played
And I hear him now
I'm right back in that place
And 28 years from now
I'll back on today
When the radio played I hope you damn sure think of me
World hurts the lost before we cheat
I don't want this night to end
The house that build me, remember when
That story she's my kind of range
She's country forever for our way
She don't bring I saw God today
And the radio played
I was raised on the radio, raised on the radio, raised on the radio
I was raised on the radio, raised on the radio, raised on the radio
大家如果觉得歌曲不错,请不要吝惜自己的支持,在评论栏写下音乐心情,有大家的支持,相信我们会做的更好!
「郑重声明」
『可可音乐』所有音乐资源均来自于互联网,仅供音乐爱好者试听欣赏之用,版权归音乐创作人和音乐厂牌所有。如果喜欢,请购买正版唱片,支持您喜欢的音乐!