亚太经合组织第二十一次领导人非正式会议宣言 中英对照
日期:2013-10-09 13:19
(单词翻译:单击)
2013 Leaders' Declaration
亚太经合组织第二十一次领导人非正式会议宣言
Bali Declaration - Resilient Asia-Pacific, Engine of Global Growth
巴厘宣言——活力亚太,全球引擎
Bali, Indonesia, 8 Oct 2013
2013年10月8日,印度尼西亚巴厘岛
1. We, the APEC Leaders, gathered in Bali, Indonesia to demonstrate resolute leadership in the Asia-Pacific region under the theme of "Resilient Asia-Pacific, Engine of Global Growth".
一、我们,亚太经合组织各成员领导人,相聚在印度尼西亚巴厘岛,围绕"活力亚太,全球引擎"这一主题,展示我们在亚太地区坚定的领导力。
2. The past 19 years of determination and persistent labor towards the attainment of free and open trade under the Bogor Goals have produced an extraordinary period of prosperity in the Asia-Pacific. The rules-based multilateral trading system and our shared belief in open regionalism have lifted hundreds of millions out of poverty across the entire region and fostered open, emerging and innovative economies that are now fueling our growth.
二、过去19年,我们在实现自由与开放贸易的茂物目标方面显示了决心,付出不懈努力,这已经为亚太地区创造了繁荣。以规则为基础的多边贸易体制和开放的地区主义信念,帮助亚太地区数以亿计的人口走出贫困,推动了开放、新兴和创新型地区经济的发展,促进了地区经济增长。
3. We have taken a number of important policy actions that have helped to contain key tail risks, improve financial market conditions and sustain recovery. Nevertheless, global growth is too weak, risks remain tilted to the downside, global trade is weakening and the economic outlook suggests growth is likely to be slower and less balanced than desired. We share the urgency for region-wide partnership to create better quality and more productive jobs, attract private investment, reduce poverty, and improve living standards. We recognize the need to strengthen macroeconomic policies and to work together to promote sustainable and inclusive growth in the Asia-Pacific region. We will implement prudent and responsible macroeconomic policies to ensure mutually reinforcing effect of growth and to maintain economic and financial stability in the region, and prevent negative spillover effect.
三、我们已经采取大量重要的政策措施,控制重要尾部风险,改善金融市场条件,促进经济持续复苏。尽管如此,全球经济复苏仍然十分脆弱,下行风险依然存在,全球贸易量继续下降。经济前景展望显示全球经济增长可能比预期要慢且更不平衡。我们认为必须通过建立区域性的伙伴关系,创造更有质量和成效的就业,吸引私人投资,减少贫困,提高人民生活水平。我们认识到,需要加强宏观经济政策,共同致力于促进亚太地区的可持续和包容增长。我们将实施审慎和负责任的宏观经济政策,放大正面联动效应,保持本地区经济和金融稳定,防止负面外溢效应。
4. While trade growth and investment flows within the APEC region have outperformed the rest of the world, we should nevertheless guard against the pressure to raise new trade and investment barriers. To that end, we extended our standstill commitment until the end of 2016 and reaffirmed our pledge to roll back protectionist and trade-distorting measures. We committed to take decisive actions to reinforce confidence, foster financial stability, and strengthen our medium-term growth potential, while remaining vigilant in our joint effort to strengthen global recovery and to ensure a balanced, inclusive, sustainable, innovative, and secure growth, as espoused in the Yokohama vision.
四、尽管亚太地区贸易增长和投资流动的势头好于世界其他地区,我们仍然要对新型贸易壁垒保持警惕。为此,我们将不采取新的保护主义措施的承诺延长到2016年底,并重申反对贸易保护主义和贸易扭曲措施。我们承诺采取果断行动,增强信心,促进金融稳定,加强中期增长潜力。我们要继续按照《横滨愿景》的承诺,共同努力,促进全球经济复苏,确保实现平衡、包容、可持续、创新和安全的增长。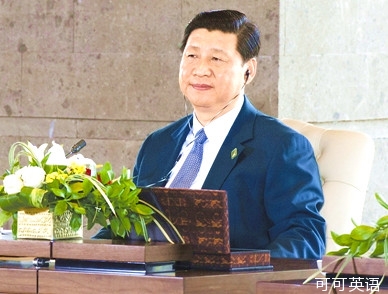 5. As our region increasingly becomes the main engine of global growth, we are called by the duty to look ahead, to adapt to our changing needs, and to reinvigorate the path toward progress in the Asia-Pacific. We will continue our collective commitment to strengthening and deepening regional economic integration and to eliminate barriers to international trade and investment in the region. We will pursue greater connectivity to break new ground, help economies to create better quality and more productive jobs and marshal purposeful partnerships for the future.
五、由于亚太地区日益成为世界经济增长的主要引擎,我们有责任着眼长远,适应不断变化的需求,为亚太地区发展注入新的活力。我们已作出加强和深化区域经济一体化、消除亚太地区国际贸易和投资壁垒的集体承诺,将继续坚持。我们将通过更紧密的互联互通,开辟新的发展空间,帮助各经济体创造更有质量和成效的就业,建立面向未来、目标明确的伙伴关系。
6. We reaffirm our commitment to achieve a Free Trade Area of the Asia-Pacific (FTAAP), including by continuing APEC's work to provide leadership and intellectual input into the process of regional economic integration. APEC has an important role to play in coordinating information sharing, transparency, and capacity building, and will hold a policy dialogue on regional RTAs/FTAs. We agreed to enhance communication among regional RTAs/FTAs, as well as increase the capacity of APEC economies to engage in substantive negotiations.
六、我们重申实现亚太自贸区的承诺,包括继续推动亚太经合组织在区域经济一体化过程中发挥引领作用并提供智力支持。亚太经合组织在信息共享、透明度和能力建设方面发挥重要协调作用,并就自贸区等区域贸易安排开展政策对话。我们同意加强自贸区等区域贸易安排之间的沟通,同时提升亚太经合组织各经济体参与实质性谈判的能力。
7. We will turn these commitments into prosperity and opportunity, and in doing so, we committed to take the following specific actions:
七、我们将把上述承诺转变为广泛的繁荣和机遇。为实现这一目的,我们考虑在以下方面做出努力:
Supporting the Multilateral Trading System and Attaining the Bogor Goals
支持多边贸易体制和实现茂物目标
8. Realizing that the Doha Development Agenda negotiations are at a critical juncture, with significance for the broader multilateral system, we have issued a separate statement supporting the multilateral trading system and the 9th Ministerial Conference of the World Trade Organization.
八、我们认识到多哈发展议程谈判正处于关键时刻,对构建更广泛的多边体系具有重要意义。我们发表了一份单独声明,支持多边贸易体制和世界贸易组织第九届部长级会议。
9. Recognizing that trade and investment are critical to the creation of better quality jobs and increased prosperity of our people, we reiterated our commitment to uphold APEC's role towards achieving the Bogor Goals of free and open trade and investment by 2020.
九、我们认识到贸易与投资对创造更高质量就业和提高人民生活水平的重要性。我们再次承诺,支持亚太经合组织在2020年前实现《茂物宣言》中关于自由与开放贸易和投资的目标。
10. In addition, in order to link our economies and markets ever closer together, we:
十、此外,为使我们的经济和市场进一步紧密连接,我们将:
a. Will advance implementation of our commitment to reduce tariffs on the APEC List of Environmental Goods (EGs) to five percent or less by the end of 2015;
(一)推进落实至2015年底将亚太经合组织环境产品清单的实施税率降至5%或以下的承诺。
b. Established the APEC Public Private Partnership on Environmental Goods and Services (PPEGS) to enhance our work to address trade and investment issues relevant to this sector;
(二)建立环境产品和服务公私伙伴关系,加强我们在该领域处理贸易投资问题的努力。
c. Will explore trade in products that contribute to sustainable and inclusive growth through rural development and poverty alleviation;
(三)探索有利于农村发展、减贫以及可持续和包容增长的产品贸易。
d. Acknowledged the work this year on local content requirements and welcomed the APEC Best Practices to Create Jobs and Increase Competitiveness;
(四)认识到今年在当地含量要求方面开展的工作,欢迎亚太经合组织关于创造就业和提升竞争力的最佳范例。
e. Will continue to implement the APEC Investment Facilitation Action Plan, including by advancing Public Private Dialogue on Investment and encourage officials to work with the private sector to build and improve upon Corporate Social Responsibility practices and sustainable investment;
(五)继续实施亚太经合组织投资便利化行动计划,包括推进投资领域的公私对话,鼓励政府官员与私营部门合作,促进并完善企业社会责任和可持续投资。
f. Will advance actions to address the next generation trade and investment issues as agreed in 2011 and 2012, including by finalizing the APEC Innovation and Trade Implementation Practices, as soon as possible; and
(六)根据2011年和2012年达成的共识,推进应对"下一代"贸易和投资议题的举措,包括尽快完成亚太经合组织创新和贸易范例。
g. Will foster broader participation of the private sector in advancing trade in services to create better quality and more productive jobs, and increase the productivity of our industries.
(七)促进私营部门更广泛地参与发展服务贸易,创造更高质量和更有成效的就业岗位,提高工业生产力。
18. We recognized that resource scarcity presents an immense challenge that limits our ability to pursue economic growth and we were mindful of the grave economic consequences of natural and human-caused disaster, particularly to the most vulnerable members of society. In response to these challenges, we will take the following steps:
十八、我们认识到本地区资源稀缺所造成的制约经济增长的巨大挑战,并关注天灾人祸对经济造成的严重影响,特别是对社会弱势群体的影响。因此,我们决心采取以下步骤:
a. address the nexus of water, energy and food security through the promotion of integrated policies and collaborative approaches;
(一)综合施策,加强合作,解决水资源、能源和粮食安全等相互关联的问题。
b. implement the APEC Food Security Road Map Towards 2020 to enhance supply chain connectivity, achieve efficiencies, reduce post-harvest losses and waste, and improve the food system structure by 2020, to provide lasting food security to APEC economies;
(二)落实亚太经合组织面向2020年的粮食安全路线图,以在2020年前加强供应链的连接,提高效率,减少粮食收获后的损耗和浪费,优化食品体系结构,确保各经济体持久的粮食安全。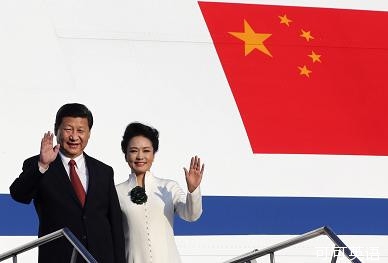 c. recognize that bans and other restrictions on the export of food may cause price volatility, especially for economies that rely on imports of staple products, and we reiterate our pledge against protectionism.
(三)认识到粮食出口禁令及其他限制措施会引起价格波动,特别是对于主食依赖进口的经济体更是如此,我们重申亚太经合组织领导人反对保护主义的承诺。
d. pursue cross-sectoral work under the APEC Initiative on Mainstreaming Ocean-related Issues, including those in line with priorities outlined by our ocean-related Ministers, that will maintain the health and sustainability of our oceans and coastal resources for the benefit of food security, poverty eradication, preservation of traditional culture and knowledge, conservation of biodiversity and facilitation of trade and investment;
(四)积极就海洋合作主流化倡议开展跨领域工作,包括根据亚太经合组织海洋部长级会议工作重点开展工作,维护海洋和海洋资源的健康和可持续性,这对维护粮食安全、减贫、保护传统文化和知识、保护生物多样性以及促进贸易和投资便利化具有积极意义。
e. continue to build regional capacity to assist APEC economies to rationalize and phase out inefficient fossil-fuel subsidies that encourage wasteful consumption, while recognizing the importance of providing those in need with essential energy services;
(五)继续加强区域能力建设,协助亚太经合组织成员规范并逐步取消低效和鼓励浪费的化石燃料补贴,同时注意向有需求的人群提供基本的能源服务。
f. welcome the development of a methodology for a voluntary peer review mechanism of inefficient fossil-fuel subsidies that encourage wasteful consumption, and welcome the initiation of economy-owned peer reviews by some economies;
(六)针对低效和鼓励浪费的化石燃料补贴,欢迎制定自愿参与同行审议的办法,并欢迎一些经济体开展由经济体主导的同行审议。
g. invigorate work to develop clean and renewable energy through public-private partnership, as a promising approach to ensure sustainable investment and development of new technology, and to promote energy security and efficiency and lowering of greenhouse gas emissions, with the Joint Crediting Mechanism (JCM) as a notable example of cross-border mechanisms used by several economies;
(七)鼓励建立公私伙伴关系,发展清洁和可再生能源,并通过此项具有广阔前景的措施,确保新技术获得可持续的投资和发展,同时促进能源安全,提高能效,降低温室气体排放。一些经济体采用联合信用机制,这种跨境合作方式值得注意。
h. combat wildlife trafficking by enhancing international cooperation through Wildlife Enforcement Networks (WENs) and other existing mechanisms, reducing the supply of and demand for illegally traded wildlife, increasing public awareness and education related to wildlife trafficking and its impacts, and treating wildlife trafficking crimes seriously;
(八)通过野生动物执法网络及其他现有机制,加强国际合作,打击野生动物走私,减少野生动物非法贸易的供给与需求,提高公众对野生动物走私及其影响的认识并加强相关教育,严肃处理走私野生动物犯罪。
i. promote sustainable healthcare systems that deliver universal health coverage and emphasize promotive and preventive measures to ensure healthy and productive societies, while bearing in mind the opportunities implied in the different pace of aging among member economies;
(九)发展可持续医疗卫生体系,实现全面医疗卫生覆盖,重视促进预防措施,建设健康和富有活力的社会,各成员老龄化速度不同将带来机遇。
j. engage in capacity building efforts and effective regional and global partnerships across the public and private sectors with the aim of addressing emerging infectious diseases and strengthening public health systems;
(十)加强能力建设,建立有效的地区和全球公私部门伙伴关系,应对突发传染性疾病,加强公共医疗卫生体系。
k. promote understanding on safe and effective use of traditional medicine, according to individual economies' needs and circumstances, as it is increasingly used as a complementary and alternative medicine in certain economies, due among others to its affordability, availability, and acceptability as a part of health beliefs of our local cultures;
(十一)根据各成员的需求和具体情况,积极促进社会对于安全有效地使用传统药物的理解。作为当地文化医疗理念的一部分,传统药物成本较低、较易获得和易被接受,在某些经济体作为补充和替代药品的使用量不断增加。
l. work on combating infectious diseases, including through efforts to meet the goals articulated in UNAIDS Getting to Zero 2011-2015 strategy, notably zero new HIV Infections, zero discrimination and zero HIV related deaths through targeted prevention and treatment measures, by scaling up investment and strengthening Public-Private Partnership, health care systems and community involvement; and
(十二)继续开展防治传染性疾病工作,包括采取措施落实《联合国艾滋病规划署"实现零"战略2011-2015》中提出的目标,通过有针对性的预防和治疗措施,扩大投资和加强公私伙伴关系,建设医疗卫生体系和提高社区参与等措施,逐步实现艾滋病零新发感染、零歧视和艾滋病相关疾病零死亡。
m. progress work to ensure ease of mobility of emergency responders and their equipment to save lives in the early aftermath of disasters, while improving cooperation in disaster risk reduction, including through the involvement of the private sector in business continuity planning.
(十三)提高救灾人员及其装备的快速反应能力,实现灾后早期生命救援,同时加强减灾合作,包括吸收私营部门参加保障灾后商业持续性的规划。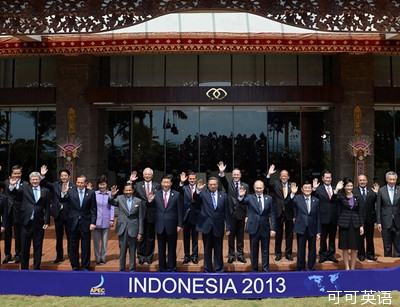 Looking Forward
展望
19. Recognizing the range of development levels, experiences, and systems across our economies, we reaffirm the importance of supporting our ambitious vision for a seamless and connected regional economy through our abiding commitment to delivering effective economic and technical cooperation.
十九、鉴于亚太经合组织经济体的发展水平、经验和制度的不同,我们重申支持建立无缝连接的区域经济愿景的重要性,并将继续落实开展有效经济技术合作的承诺。
20. We recognized that the economic inclusion of women is critical for business performance and economic prosperity, and in acknowledging the cross-cutting nature of women's participation in the economy, we committed to promoting efforts to integrate gender considerations across APEC activities as a priority, including with greater private sector engagement.
二十、我们认识到妇女参与经济对实现经济绩效和繁荣至关重要。鉴于妇女参与经济具有跨领域的特征,我们承诺在开展亚太经合组织各项合作时把促进性别平等作为优先领域,包括加大私营部门参与此项工作。
21. We commend the APEC Business Advisory Council (ABAC) for enriching APEC's work by means of partnership. We recognize the importance of private sector involvement in our work and we welcome further ABAC engagement.
二十一、我们赞赏亚太经合组织工商咨询理事会以伙伴关系的方式推动亚太经合组织工作。我们认识到私营部门参与亚太经合组织工作的重要性,并欢迎亚太经合组织工商咨询理事会的进一步参与。
22. We call for continued cooperation and synergy with other multilateral fora, and important regional and global institutional architecture. We encourage work that will foster complementarities and better understanding between APEC and other groups that will ensure a credible approach in solving complex challenges of our times.
二十二、我们呼吁与其他多边组织、重要的区域和全球机制继续加强合作,进一步形成合力。我们鼓励亚太经合组织和其他国际组织加强互补,增进理解,确保有效解决当前的复杂挑战。
23. We recognized that fostering and deepening economic integration, and creating seamless economy will make our region more resilient against the effects of internal and economic shocks. So as to move our economies up the value chain and to deliver sustainable growth and equitable economic development as envisioned in the 1994 Bogor Declaration, we instructed officials to continue to ensure that our regional economy is resilient, that our growth is inclusive, that our economies become ever more connected and that our people share equitable benefit from our secure and sustainable growth (RICES).
二十三、我们承认,促进和深化经济一体化并创建无缝型经济将增强本区域抵御内部经济动荡的能力。为使各经济体向价值链上游迈进,并实现1994年《茂物宣言》中提出的可持续和平等经济增长的愿景,我们指示政府官员继续确保本区域经济活力,实现包容性增长,增强各经济体间的联系,使人民公平分享安全与可持续增长。
24. We have full confidence in the prospect of Asia-Pacific's economic development and we are committed to playing a leading role in the global economic recovery. With the objective of achieving robust, sustainable, balanced and inclusive growth in the Asia-Pacific region, we look forward to working together to build an open economy that is based on innovation, interconnected growth and shared interests. We underlined the importance of future work to promote action to change the region's growth model and to advance economic restructuring, including but not limited to, structural reform, APEC growth strategy, urbanization, innovation, and food security.
二十四、我们对亚太经济发展前景充满信心,并致力于在新一轮全球经济复苏中发挥引领作用。我们期待共同建立发展创新、增长联动、利益融合的开放型经济,推动亚太地区实现强劲、可持续、平衡和包容增长。我们强调未来应采取行动,转变增长方式,调整经济结构,这包括但不局限于结构改革、亚太经合组织增长战略、城镇化、创新以及粮食安全等领域。
25. We appreciated the offers of Viet Nam, Papua New Guinea, Chile, Malaysia, New Zealand and Thailand to host APEC in the year 2017, 2018, 2019, 2020, 2021 and 2022 respectively.
二十五、我们欢迎越南、巴布亚新几内亚、智利、马来西亚、新西兰和泰国申办2017、2018、2019、2020、2021和2022年的亚太经合组织会议。
26. Our enduring commitment will underwrite the peace, stability, and prosperity of the Asia Pacific. We therefore instruct our ministers and officials to pursue the work and to strengthen the economic foundation of our shared Asia-Pacific community and we look forward to reviewing further progress when we convene again during China's hosting of APEC in 2014.
二十六、我们展现的持久决心将推动亚太的和平、稳定和繁荣。因此,我们指示部长和政府官员继续努力,强化亚太大家庭的经济基础。我们期待在2014年中国主办亚太经合组织会议时再次相聚,并取得更大进展。
更多精品翻译素材,敬请关注可可英语。