CRI News Report:今年1月新能源汽车销量翻倍式增长 澳门启动新冠疫苗接种
日期:2021-02-21 14:26
(单词翻译:单击)
正文文本
The Chinese President says China stands ready for vaccine cooperation with Central and Eastern European countries.
Xi Jinping made the remarks in a speech at the China-Central and Eastern European Countries Summit, which is held via video link.
So far, Serbia has received 1 million doses of vaccines from a Chinese company, and there is ongoing cooperation between Hungary and Chinese vaccine companies.
Xi Jinping says China will actively consider such cooperation with other CEE countries if there is a need.
Chairing the virtual meeting, Xi Jinping also says China plans to import goods worth 170 billion US dollars from countries in central and eastern Europe over the next five years.
He says it is important for the two sides to deepen customs cooperation to ensure trade security and faster clearance.
China will work toward the establishment of a China-CEEC customs information center and a focal point for customs clearance coordination for countries along the China-Europe Land-Sea Express Line.
A Chinese health expert says there is no indication of the transmission of the novel coronavirus before December 2019 in Wuhan.
Liang Wannian, a member of the WHO-China joint study team, made the remarks at a press conference on Tuesday.
Liang is head of the expert group on the novel coronavirus outbreak response and disposal at China's National Health Commission.
Chinese and WHO experts have completed their work in Wuhan as part of the global scientific research on the origin of the novel coronavirus.
China's auto sales rose nearly 30 percent year on year to over 2.5 million in January, thanks to recovering market demand.
However, auto sales dropped 12 percent month on month.
The China Association of Automobile Manufacturers says this is largely due to the shortage of automobile chips.
Last month, sales of passenger vehicles gained 27 percent year on year to 2 million units, while those of new energy vehicles more than doubled to 179,000 units.
The country's auto market was hit hard by the COVID-19 epidemic in the first quarter last year, but both production and sales have bounced back quickly since April as factories reopened and pent-up demand unleashed.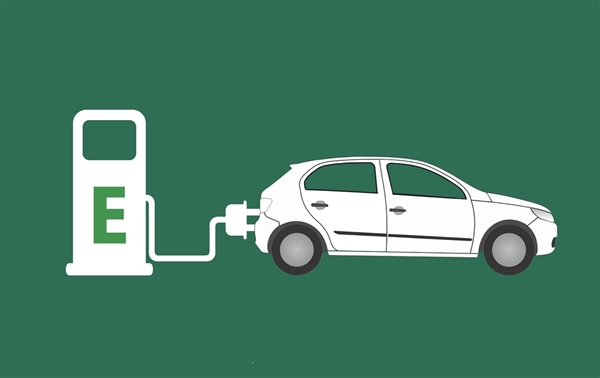 The first batch of carbon-neutral bonds have been issued in China's interbank bond market.
The bonds, worth 6.4 billion yuan, or about 990 million U.S. dollars, will be used to finance carbon-reduction projects.
China is aiming to bring carbon dioxide emissions to a peak before 2030 and become carbon neutral before 2060 to tackle climate change.
Authorities in Morocco say the Chinese Sinopharm vaccine is effective in older people and the country will continue using it to vaccinate the population aged 60 and over.
The Moroccan Health Ministry says so far, only eight people in this age group have reported minor adverse effects after receiving Sinopharm doses, which is equivalent to 2.2 cases per 10,000.
It says a phase III clinical trial of the Sinopharm vaccine showed an overall efficacy of 86 percent and good safety.
Macao has launched its COVID-19 vaccination program with Chief Executive Ho Iat Seng the first to receive a dose of the Sinopharm vaccine.
Other senior government officials and frontline medics were also inoculated.
Residents in Macao can now register for injections.
Macao received 100,000 doses of Sinopharm's COVID-19 vaccine last Saturday as part of the central government's efforts to support the region in fighting the coronavirus.
Day two of the Australian Open has seen more big name players progressing amid major upsets.
Tuesday's matches saw Rafael Nadal and women's No. 1 Ash Barty move to round two.
In one of the biggest upsets of the tournament so far, two-time champion Victoria Azarenka was stunned by world No. 61 Jessica Pegula.
Azarenka was among more then 70 players required to undertake a two-week hard quarantine in the lead up to the tournament.
参考译文
中国国家主席表示,中国愿同中东欧国家开展疫苗合作。
习近平在中国—中东欧国家峰会上通过视频连线发表演讲时作出上述表示。
截至目前,塞尔维亚已从中国企业获得100万剂疫苗,匈牙利正同中国疫苗企业合作。
习近平表示,如果中东欧其他国家有需要,中国将积极考虑开展此类合作。
习近平在主持虚拟会议时还表示,中国计划未来5年从中东欧国家进口价值1700亿美元的商品。
他表示,双方要深化海关合作,确保贸易安全,加快通关速度。
中方将致力于建立中国—中东欧国家海关信息中心和中欧陆海快线沿线国家通关协调中心。
一名中国卫生专家表示,没有证据显示,2019年12月前武汉就有疫情传播。
世卫组织—中国联合研究小组成员梁万年周二在新闻发布会上作出上述表示。
梁万年是中国国家卫健委新型冠状病毒疫情应对处置专家组组长。
作为全球新型冠状病毒溯源科学研究的一部分,中国和世卫组织的专家完成了在武汉的工作。
得益于市场需求复苏,中国1月份汽车销量同比增长近30%,超过250万辆。
然而,汽车销量环比下降了12%。
中国汽车工业协会表示,这主要是由于汽车芯片短缺所致。
上个月,乘用车的销量同比增长27%,达到200万辆,其中新能源汽车的销量增长了一倍以上,达到17.9万辆。
去年一季度,我国汽车市场受到新冠肺炎疫情的重创,但自4月以来,随着工厂重新开工和积压需求的释放,产销均迅速反弹。
首批碳中性债券已在中国银行间债券市场发行。
这些债券价值64亿元人民币,约合9.9亿美元,将用于资助碳减排项目。
中国的目标是在2030年前使二氧化碳排放量达到峰值 在2060年前实现碳中和,以应对气候变化。
摩洛哥有关部门表示,中国国药集团的疫苗对老年人有效,该国将继续使用该疫苗为60岁及以上人口接种。
摩洛哥卫生部表示,到目前为止,60岁以上年龄段的接种人群中只有8人报告轻微不良反应,相当于每1万人中有2.2例出现不良反应。
该部表示,国药集团疫苗的三期临床试验显示,总有效率为86%,安全性良好。
中国澳门启动新冠肺炎疫情接种计划,行政长官贺一诚率先接种第一针国药集团疫苗。
其他政府高级官员和前线医护人员也接种了疫苗。
中国澳门居民现在可以登记接种疫苗。
上周六,作为中央政府支持澳门地区抗击冠状病毒的努力的一部分,澳门接受了10万剂国药集团新冠肺炎疫苗。
澳网公开赛第二天,更多大牌选手在重大挫折中取得进步。
在周二的比赛中,拉斐尔·纳达尔和女单排名第一的阿什·巴蒂进入第二轮。
两届冠军维多利亚·阿扎伦卡被世界排名第61位的杰西卡·佩古拉打败,这是本届赛事迄今为止最大的冷门之一。
阿扎伦卡和其他70多名球员被要求在比赛前接受为期两周的严格隔离。

重点讲解
重点讲解:
1. stand ready for 准备好的;胜任的;
He stands ready for anything.
他已准备好应付任何事。
2. be due to 由于;因为;
The country's economic problems are largely due to the weakness of the recovery.
该国的经济问题很大程度上是因为复苏乏力。
3. bounce back 恢复;复原;重整旗鼓;
Many economists still expect the US economy to bounce back in the second quarter.
许多经济学家仍然预期美国经济将在第二季度回弹。
4. so far 迄今为止;到目前为止;
So far, the election campaign has been a very gentlemanly affair.
到目前为止,竞选活动都秩序良好。