CRI News Report:伊朗最高领袖就伊核协议表态 美取消制裁后伊朗才能重新遵守协议
日期:2021-02-15 14:20
(单词翻译:单击)
正文文本
The State Council has issued antitrust guidelines on China's Internet platform economy.
The guidelines consist of six chapters with 24 articles.
It accounts the characteristics of the platform economy and basic principles of regulatory supervision.
The regulations also give specified guidance including but not limited to monopolies and abuse of dominance.
In November 2020, the State Administration for Market Regulation issued the anti-monopoly draft rules for online platforms and made it open for public consultation.
A month later, the Central Economic Work Conference for 2021 reiterated the pledge to strengthen anti-monopoly efforts to rein in "disorderly expansion of capital."
The Chinese foreign minister is calling for bringing Sino-U.S. ties back on the track of steady development.
Wang Yi made the remarks in his Lunar New Year message to members of the diplomatic corps in China ahead of Spring Festival, the Year of the Ox, which falls on February 12 this year.
Wang says China is ready to restart dialogue and consultations, properly manage differences, and focus on mutually beneficial cooperation with the U.S.
The Chinese diplomat also stressed the role of strengthening the China-Russia partnership and China-EU cooperation.
Former top U.S. diplomat George Shultz has died at the age of 100.
Shultz served as U.S. secretary of state in the Ronald Reagan administration.
His death was announced on Sunday by the Hoover Institution at Stanford University, where Shultz had worked for more than three decades.
Supreme Leader Ayatollah Ali Khamenei says Iran will return to compliance with the 2015 nuclear deal only if the United States lifts sanctions on the Islamic Republic.
"If they want Iran's commitments, if they want Iran to return to its commitments, the U.S. must cancel sanctions completely, and not by words alone or on a piece of paper. They must cancel the sanctions in actuality."
Former U.S. President Donald Trump abandoned the deal in 2018, denouncing it as one-sided in Iran's favor, and re-imposed sanctions against Iran.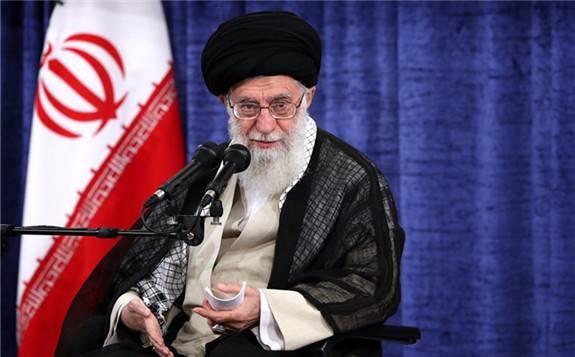 The 34th summit of the African Union was held over the weekend.
AU officials say the two-day video summit was aimed at strengthening the collective response to the crisis, marshaling resources for the benefit of all, and striving to ensure that no country is left behind.
The AU has already secured around 670 million doses for its member states and it plans to immunize at least 60 percent of its population in the next three years.
US President Joe Biden's chief medical adviser renewed the administration's commitment to reopen schools within the next 100 days.
Dr. Anthony Fauci says all schools from kindergarten to the eighth grade will reopen provided Congress passes the White House's proposed 1.9 trillion US dollar relief bill.
Biden and his Democratic allies in Congress are forging ahead with their $1.9 trillion COVID-19 relief package.
Doctors in Britain have been visiting houses door-to-door to be able to vaccinate those who are not able to travel to vaccination sites.
The UK has seen Europe's deadliest coronavirus outbreak, with over 112,000 confirmed deaths.
Most of Britain is in a strict lockdown.
Vaccines Minister Nadhim Zahawi says any plans to lift restrictions must be "evidence based."
So far Britain has given a first coronavirus vaccine jab to nearly 12 million people.
参考译文
国务院发布了关于中国互联网平台经济的反垄断指导意见。
该指导方针共六章24条。
阐述了平台经济的特点和监管的基本原则。
该条例还对包括但不限于垄断和滥用支配地位的行为给出了具体指导。
2020年11月,国家市场监督管理总局发布《网络平台反垄断规则(征求意见稿)》,并向社会公开征求意见。
一个月后,2021年中央经济工作会议重申了加强反垄断力度,遏制"资本无序扩张"的承诺。
中国外长呼吁让中美关系回到稳定发展的轨道上。
王毅在今年2月12日牛年春节前向驻华外交使团成员发表春节贺词时作出上述表示。
王毅表示,中方愿与美方重启对话协商,妥善管控分歧,聚焦互利合作。
王毅还强调了加强中俄伙伴关系和中欧合作的作用。
美国前高级外交官乔治·舒尔茨去世,享年100岁。
舒尔茨曾在罗纳德·里根政府担任美国国务卿。
周日,舒尔茨工作超过30年的斯坦福大学胡佛研究所发布了他去世的消息。
伊朗最高领袖阿亚图拉·阿里·哈梅内伊表示,只有美国解除对伊斯兰共和国伊朗的制裁,伊朗才会重新遵守2015年签署的核协议。
"如果他们想要伊朗的承诺,想让伊朗回归承诺,那美国就必须彻底取消制裁,而不是仅靠嘴上说说或纸上谈兵。他们必须以实际行动取消制裁。"
2018年,美国前总统唐纳德·特朗普放弃了该协议,谴责这项协议偏向伊朗,并重新对伊朗实施制裁。
第34届非洲联盟(简称AU)首脑会议于上周末举行。
非盟官员表示,为期两天的视频峰会旨在加强对危机的集体反应,为所有人的利益调集资金,并努力确保没有一个国家被遗忘。
非盟已为其成员国争取到了约6.7亿剂疫苗,并计划在未来三年内为至少60%的人口接种疫苗。
美国总统乔·拜登的首席医疗顾问重申了政府在未来100天内重新开放学校的承诺。
安东尼·福奇博士表示,只要国会通过白宫提出的1.9万亿美元救济法案,从幼儿园到八年级的所有学校都将重新开放。
拜登及其在国会的民主党盟友正在推进他们的1.9万亿美元新冠肺炎救济方案。
英国医生一直在挨家挨户地拜访,以便为那些不能前往接种地点的人接种疫苗。
英国爆发了欧洲最致命的冠状病毒疫情,超过11.2万人确认死亡。
英国大部分地区处于严格封锁状态。
疫苗部长纳丁·扎哈维表示,任何解除限制的计划都必须"基于证据"。
到目前为止,英国已为近1200万人接种了第一剂冠状病毒疫苗。

重点讲解
重点讲解:
1. consist of 由…组成;由…构成;
A large network may consist of over one million computers.
一个大型网络有可能包含一百多万台计算机。
2. rein in 控制;约束;
The authorities have also taken steps to rein in bank lending.
政府相关部门还采取举措限制银行放贷。
3. serve as 任职;
She served as a typist in the bank for many years.
她在银行当了多年的打字员。
4. forge ahead 稳步推进;
During this period, we need to achieve two major tasks and forge ahead with two important reforms.
在这个阶段,我们要实现两大任务,推进两大改革。