CRI News Report:默克尔访华关注贸易与投资
日期:2019-09-09 15:42
(单词翻译:单击)
正文文本
Chancellor Merkel has now visited China 11 times since taking office in 2005.
During her visit, Merkel is expected to meet President Xi Jinping in Beijing.
She's also scheduled to have engagements with German and Chinese businesses.
China and German have maintained close business ties over the years, despite some challenges.
Dr. Ulf Henning Richter is a business strategist based in China, he says both sides do recognize how important they are to one another.
"We do know that China is our biggest market now and so we need to be close to the Chinese market and also work together with the Chinese firms to be able to compete here. So I think that is a very clear tendency of what has happened."
Stats indicate that trade volumes between the two countries neared 200 billion U.S. dollars in 2018.
Richter says Germany's major car companies, Huawei and others have signed agreements to develop new technology in the automotive sector.
But Germany has recently come under pressure from the US not to use Huawei's technology for its 5G network and autonomous cars.
However, Richter says the two sides remain undeterred from working together, with Chinese companies gaining more access to the German and European markets.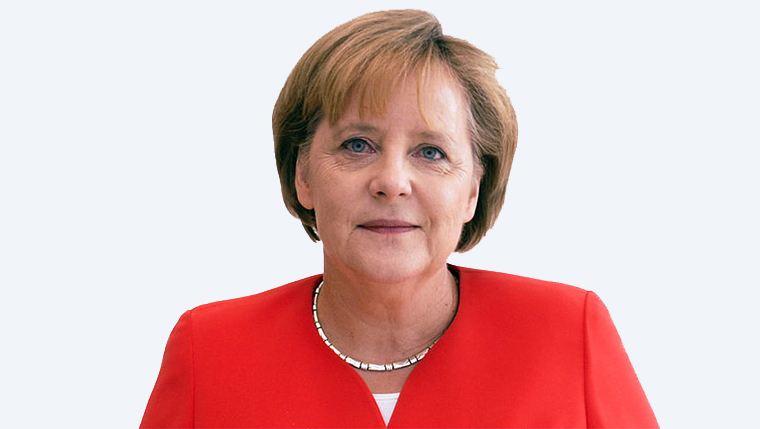 Dr. Cui Hongjian is the head of the European Studies Department at the China Institute of International Studies, he says China and Germany will use this visit to strengthen trade relations between the two countries.
"So undoubtedly I think China and Germany should try to keep their very good relations and cooperation. But of course on the other side, I think it will also give some sense of this relationship between China and Germany especially in current background."
He suggests the economic challenges in Germany necessitate Merkel to engage in serious talks with the world's second largest economy on trade. He adds both sides need to use this opportunity to also exchange ideas on how to clear the cloud of uncertainty that's currently looming large over global trade.
"Both countries need to have some more discussion, have some more cooperation to deal with any possible problem from this protectionism and unilateralism. So I think now it's a good time because this year it will be a very important time to deal with some big challenges, for example how could the China-US trade friction and how could they will resort for this negotiation between the European Union and the United States."
The leaders are likely to also talk about concluding negotiations on the EU-China Comprehensive Agreement on Investment.
参考译文
自2005年上任以来,德国总理默克尔已经访问过中国11次。
而在第12次访华期间,默克尔将在北京与习近平主席和李克强总理举行会谈。
她还计划会见德国和中国企业代表。
尽管存在一些挑战,但中德两国多年来一直保持着密切的业务关系。
在中国工作的商业策略师乌尔夫·亨宁·里克特博士表示,双方确实认识到了彼此之间的重要性。
"我们知道中国现在是德国最大的市场,所以我们要接近中国市场并与中国公司合作,才能得到在这里进行竞争的机会。因此,我认为双方都出现了非常明显的趋势。"
统计数据显示,2018年中德两国贸易额接近2000亿美元。
里克特说,德国主要汽车公司、华为和其他公司已签署同开发汽车领域新技术的协议。
但德国最近受到美国的压力,美国要求德国不要使用华为技术发展5G网络和自动驾驶汽车。
但是,里克特表示,中德双方的合作仍然不受阻碍,中国企业可以有更多机会进入德国和欧洲市场。
崔洪建博士是中国国际问题研究所欧洲研究部主任。他表示,中国和德国将利用此次访问加强两国之间的贸易关系。
"我认为中德应该尽力保持良好的关系和合作。另一方面,这也会令外界对中德之间的关系有所了解,特别是在目前的背景下。"
他认为,德国面临的经济挑战使默克尔必须与世界第二大经济体进行认真的贸易谈判。他补充说,双方都需要利用这个机会就如何清除目前在全球贸易中大量涌现的不确定性交换意见。
"两国需要进行更多的讨论,展开更多合作来处理保护主义和单边主义可能带来的任何问题。所以我认为现在是个好时机,因为今年将是应对一些重大挑战的重要时刻,例如中美贸易摩擦的走向以及欧盟与美国之间的谈判会采取何种措施等。"
两国领导人可能还将就敲定中欧全面投资协定谈判展开讨论。

重点讲解
重点讲解:
1. be able to do sth. 可以…的,能够…的;
He may be able to leave hospital early next week.
他下周初也许就可以出院了。
2. come under 受到(袭击);遭受(压力);
As a consequence of this, the valuation of assets such as bonds and equities should come under pressure.
这种趋势的结果是,像债券和股票之类的资产价值将面临相当大的压力。
3. engage in 参与;从事;
It gives students a chance to engage in the creative process.
这为学生提供了一个参与创造性过程的机会。
4. deal with 处理;应付;与…打交道;
You'll deal with it personally? Good.
你将亲自处理这件事吗?太好了。