CRI News Report:菲律宾总统五天中国行
日期:2019-09-02 15:30
(单词翻译:单击)
正文文本
The President of the Philippines is scheduled to travel to China later this week.
Ahead of his arrival, CRI's Guanghao took a look at what could be on Rodrigo Duterte's agenda during the visit.
President Duterte's trip to China this week will be his fifth since he took office in 2016.
He is expected to arrive in Beijing on Wednesday.
During the visit, he is scheduled to meet with Chinese President Xi Jinping.
He will also be accompanied by Vice President Wang Qinshan to some of the FIBA Basketball World Cup games being hosted by China.
China's former ambassador to the Philippines, Wang Chungui says Duterte's visit will further boost bilateral relations between the two countries.
"President Xi Jinping has met with President Duterte many times in recent years, setting a new direction for bilateral relations and cooperation. China's Belt and Road Initiative and the Philippines' "Build, Build, Build" program are well coordinated. I think this visit will help to implement cooperation programs in areas such as trade and economic cooperation, and also people-to-people exchanges. They may also exchange views on some global and regional issues, such as the China-U.S. trade dispute."
Last year, China emerged as the largest source of foreign direct investment into the Philippines.
Meantime, exports from the country to China topped 18 billion U.S. dollars, up 7.1 percent year-on-year.
Wang Chungui expects the growing trend of closer economic cooperation to continue.
"You know, bilateral relations between China and the Philippines have been back on track for years; it is very important. I think, with the implementation of the consensus reached between the two heads of state, China's investment in the Philippines will continue to grow, and investment will be made based on need in areas like railways, harbors, and airports, which require a huge amount of money."
Media reports in the Philippines suggest that one of the topics on the agenda for discussion in Beijing will be oil exploration in the South China Sea.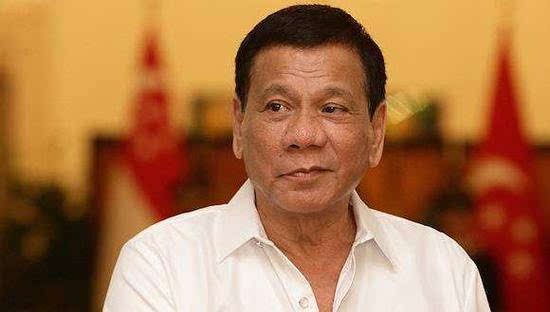 Zhang Xuegang is an expert on Southeast Asian affairs at the China Institute of Contemporary International Relations.
He says cooperation in this field would benefit both countries.
"Since President Duterte came into office, our cooperation in the South China Sea keeps moving forward and lead to substantial achievements. A bilateral consultation mechanism has been set since 2017 and four rounds of discussions have been held so far. During President Xi Jinping's visit to the Philippines last year, a memorandum of understanding on oil exploration was signed. Both sides agreed that our cooperation will be mutually beneficial and will help safeguard regional peace and stability."
He also stresses the role the Philippines could play in pushing forward the talks between China and ASEAN countries to finalize a code of conduct for the South China Sea.
"As the current country coordinator for ASEAN-China Dialogue Relations, the Philippines have been committed to promoting the consultations between China and ASEAN countries on code of conduct in the South China Sea in recent years. The process is going smoothly as expected. We are confident that with our concerted efforts, a final agreement will be reached in the future."
China has expressed its hope that the talks will bear fruits by 2021.
So far, the two sides have finished the first reading of the single draft negotiating text of the code.
For CRI, this is Guanghao.
参考译文
菲律宾总统定于本周晚些时候前往中国。
在他抵达之前,CRI新闻记者光浩就罗德里戈·杜特尔特访华期间可能的议程安排进行了研究。
杜特尔特总统本周的访华之行是他2016年上任以来的第五次访华。
预计他将于周三抵达北京。
访问期间,他将与中国国家主席习近平会面。
副主席王岐山将陪同他参加由中国主办的部分国际篮联篮球世界杯比赛。
前中国驻菲律宾大使王春贵表示,杜特尔特的访问将进一步推动两国关系的发展。
"习近平主席近年来多次会见杜特尔特总统,为两国关系和合作开辟了新的方向。中国的'一带一路'倡议和菲律宾的'大建特建'计划完美协调。我认为这次访问将有助于在贸易、经济合作以及民间交流等领域实施合作计划。两国元首还可以就中美贸易纠纷等全球和地区问题交换意见。"
去年,中国跃升为菲律宾的第一大外国投资来源国。
与此同时,菲律宾对中国的出口额超过180亿美元,同比增长7.1%。
王春贵预计,经济合作将继续保持增长趋势。
"中国和菲律宾的双边关系多年来已经重回正轨,这非常重要。我认为,随着两国元首所达成共识的落实,中国对菲律宾的投资将继续增长,将根据铁路、港口和机场等地区的需求进行投资,这需要大量资金。"
菲律宾媒体报道指出,北京会谈议程的主题之一将围绕南海石油勘探展开。
张学刚是中国现代国际关系研究院的东南亚事务专家。
他说,这一领域的合作将使两国受益。
"杜特尔特总统上台以来,我们在南海的合作不断向前发展,取得了实质性成果。自2017年以来已经建立了双边磋商机制,迄今已进行了四轮讨论。习近平主席去年访问菲律宾期间签署了石油勘探谅解备忘录。双方一致认为,我们的合作将是互利的,有利于维护地区的和平与稳定。"
他还强调了菲律宾在推动中国与东盟国家之间的会谈以及最终确定南海行为准则方面可以发挥的作用。
"作为现任东盟-中国对话关系的协调国,近年来菲律宾一直致力于推动中国与东盟国家就南海行为准则进行磋商。与预期一致,这个过程进展顺利。我们相信,通过我们的共同努力,未来将达成最终协议。"
中国希望会谈能够在2021年取得成果。
到目前为止,对话双方已完成对该准则单一谈判文本的一读。
CRI新闻,光浩(音译)报道。

重点讲解
重点讲解:
1. ahead of 早于;在…之前;
Send any great information about yourself to the school, at least a week ahead of your interview.
把关于你优秀方面的材料至少面试一周前寄到学校。
2. on track 在正确的轨道上;
David put me back on track.
戴维让我重新回到了正轨。
3. push forward 推进;推行;
Fourth, push forward the reform of the international monetary and financial systems.
第四,推动改革国际货币金融体系。
4. bear fruit 取得成果;奏效;产生好的结果;
Your study will bear fruit.
你的研究会有成果。