CRI News Report:藏医药浴法入选非遗
日期:2018-12-05 18:50
(单词翻译:单击)
正文文本
"I see no objection. Therefore, Draft 13.COM/10.b 8 is duly applicable."
Minister of Arts and Culture Prithvirajsing Roopun announced the decision to list China's Lum medicinal bathing of Sowa Rigpa on the Representative List of the Intangible Cultural Heritage of Humanity.
Roopun chairs the ongoing 13th session of the UNESCO Intergovernmental Committee for the Safeguarding of Intangible Cultural Heritage held in Port Louis, Mauritius.
The Lum medicinal bathing of Sowa Rigpa is knowledge and practices concerning life, health and illness prevention and treatment among the Tibetan people in China.
Speaking after the announcement, Chinese vice minister of culture and tourism Zhang Xu said that Lum medicinal bathing of Sowa Rigpa has an important bearing on the everyday life of people of the Tibetan ethnic group.
"This heritage not only embodies the folk experience in disease prevention and treatment, it also represents an inheritance and development of the traditional Tibetan medicine theories in modern health practices."
In Tibetan, "Lum" indicates the traditional knowledge and practices of bathing in natural hot springs, herbal water or steam to adjust the balance of mind and body, and to ensure health and treat illnesses.
The Lum Medicinal Bathing of Sowa Rigpa has been developed by the Tibetan people with a life view based on Jungwa-nga (five elements) that includes Earth, Water, Fire, Wind, and Space, and a view about health and illness.
It is widely distributed in Tibet Autonomous Region as well as provinces including Qinghai, Sichuan, Gansu and Yunnan.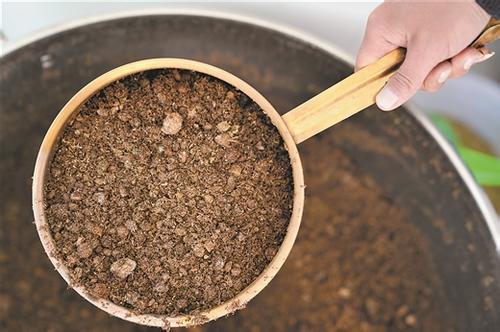 Zhang Xu said the inscription is set to bring the traditional medicinal practice to a large audience and benefit more people.
"We believe the inscription of the element will help improve the visibility of the intangible cultural heritage in general and raise awareness of its significance, encourage dialogue on health and respect for nature among different peoples. It also offers a positive example of the sustainable relationship between human beings and their environment and demonstrates the great attention that the international community is paying to the protection of intangible cultural heritage in the domain of knowledge and practices concerning nature and the universe."
The latest inscription is China's 40th.
They include 32 elements inscribed on the Representative List of the Intangible Cultural Heritage of Humanity, 7 elements inscribed on the List of Intangible Cultural Heritage in Need of Urgent Safeguarding, and one program selected to the Register of Good Safeguarding Practices.
For CRI, I'm Gao Junya reporting from Port Louis, Mauritius.
参考译文
"我没有看到任何反对意见,因此,13.COM/10.b 8提案生效。"
毛里求斯艺术与文化部部长普里特维拉杰辛格·鲁蓬宣布中国藏医药浴法入选人类非物质文化遗产代表作名录。
鲁蓬主持了在毛里求斯路易斯港第13届政府间保护非物质文化遗产大会。
藏医药浴法是中国藏族有关生命健康和疾病防治的知识与实践。
在宣布入选之后,中国文化和旅游部副部长张旭表示,藏医药浴法在西藏人民的日常生活中非常重要。
"该遗产项目既体现了相关社区民众通过沐浴防病、疗疾的民间经验,也是传统藏医理论在当代健康实践中的继承和发展。"
藏语称"泷沐",指通过沐浴天然温泉或药物煮熬的水汁或蒸汽,调节身心平衡,实现生命健康和疾病防治的传统知识和实践。
藏医药浴法由藏族人民依据土、水、火、风、空"五源"生命观和健康观及疾病观发展而来。
"藏医药浴法"广泛流布于西藏、青海、四川、甘肃、云南等地的藏区。
张旭表示,藏医药浴法入选非遗将使传统医学更加广为人知,使更多人受益。
"藏医药浴法列入代表作名录,有助于提升非物质文化遗产的可见度,并提高对其重要意义的认知,促进不同民族关于生命健康和尊重自然的对话,体现了人类与其环境间的可持续关系,同时也体现出国际社会对保护传统知识与实践类非物质文化遗产的重视。"
随着藏医药浴法的列入,我国共有40个项目列入非物质文化遗产相关名录。
其中32个项目列入代表作名录,7个项目列入急需保护名录,1个项目入选优秀实践名册。
CRI新闻,高君雅(音译)毛里求斯路易斯港报道。

重点讲解
重点讲解:
1. as well as 除…之外;也;还;
She can play tennis as well as basketball.
她也会打篮球,也会打网球。
2. be set to do sth. 安排好的;确定的;固定的;
The store clerk said it was to help save energy, and that conditions are set to remain the same until at least early April.
店员说,这是为了节约能源,这种状况至少要持续到4月初。
3. in general 总的来说;总体上来看;大体上;
In general, I agree to what you said.
总的说来,我同意你的讲话。
4. in need of 有…的需要;有…的必要;
Now's the time when we are in need of personnel.
现在正是用人的时候。