CRI News Report:上合组织成员国通过人文交流建立密切联系
日期:2018-07-05 12:26
(单词翻译:单击)
正文文本
Cultural cooperation among SCO member states has made remarkable progress since the organization's establishment.
Song Jingwu, Vice President of the Chinese People's Association for Friendship with Foreign Countries, says the SCO member states are paying more attention to promoting regional cultural cooperation and mutual understanding among their peoples.
"The SCO consists of different countries, with different religious background and cultures, as well as of different development levels. So people-to-people and cultural exchanges are necessary to boost the peoples' common will for cooperation."
The core values of the SCO are featured in the Shanghai Spirit, which includes mutual trust, mutual benefit, equality, consultation, respect for diverse civilizations and pursuit of common development.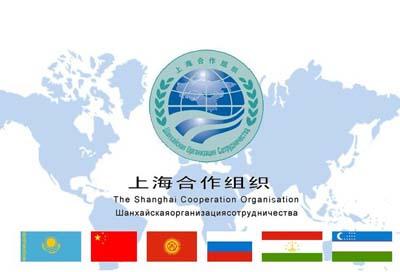 The Shanghai Spirit has stimulated the member states to cooperate and ensure the development of the SCO.
Olim Alimov is a Tajik doing business in China and co-founder of the SCO Youth League, he explains his understanding of the Shanghai Spirit.
"Shanghai Spirit talks about connectivity, consultations, talks about respect for one another, how people can achieve results through consensus. That's why SCO is one of the most important regional organizations. It is a perfect platform for grassroots initiative to come together, connecting the hearts and minds and especially intellectual side of it."
China and other member states are working on deepening cooperation with one another in security, economy and people-to-people exchanges, to bring more benefits to people from various countries and usher in a brighter future for the SCO.
Khalid Taimur Akram, Executive Director of Center for Global and Strategic Studies in Pakistan, further explains.
"Pakistan firmly believes that only cooperation amongst the member states through cultural exchange can help us to overcome our common challenges, which are being faced today. Pakistan fully stands with China and other member states for pushing forward the people-to-people contact to the cultural exchanges."
Experts say the diversified people-to-people exchanges and cooperation among SCO member states show that bilateral and multilateral cooperation are growing deeper and wider.
参考译文
自上海合作组织成立以来,成员国之间的文化合作取得了显著进展。
中国人民对外友好协会副会长宋敬武表示,上合组织成员国越来越重视推动地区合作和人民互相理解。
"上合组织由许多不同的国家组成,有不同的宗教背景和文化,同时也处于不同的发展阶段。因此人文交流在推动人们共同发展方面至关重要。"
上合组织的核心价值观是"上海精神",即互信、互利、平等、协商、尊重多样文明、谋求共同发展。
"上海精神"也让成员国之间保持相互协作,保证上合组织的共同发展。
奥利姆·阿里莫夫是在中国经商的塔吉克人,同时也是上合组织青年联盟的联合创始人,他解释了自己眼中的"上海精神"。
"上海精神有关互联互通、协商、互相尊重以及通过协商达成共识。这也是上合组织成为重要地区组织的原因。这是一个完美的平台,能够让一些比较草根的倡议拿到桌面上进行讨论,能够让不同的声音和思想共聚一堂,分享智慧。"
中国与其他成员国一道,共同努力深化在安保、经济以及人文交流等领域的合作,为各国人民带来更多福祉,为上海合作组织创造更美好的未来。
哈立德·泰穆尔·阿克兰是巴基斯坦全球战略研究中心的执行主任,他做出了进一步解释。
"巴基斯坦坚信只有通过与上合组织成员国之间的文化合作,才能共同面对当今的挑战和问题。巴基斯坦坚定地支持中国和其他成员国推动人文交流的努力。"
专家表示,上合组织成员国之间人文交流与合作的多元化发展表明,双边和多边合作不断扩大和深化。

重点讲解
重点讲解:
1. pay attention to 关心;注意;
In doing our work, we must pay attention to ways and means.
做工作应注意方式方法。
2. consist of 由…组成;由…构成;
A healthy diet should consist of wholefood.
健康饮食应由全天然食物构成。
3. one another 互相;
The members of the class are getting on very well with one another.
同学之间相处得很融洽。
4. usher in 开启;迎来;引入;
This would usher in a new revolution in physics.
而这将引发一场物理学的新革命。