CRI News Report:七月份开始中国削减汽车进口关税
日期:2018-06-12 12:02
(单词翻译:单击)
正文文本
For cars, the 25-percent tariff levied on 135 items and the 20-percent duty on four items will both be cut to 15 percent. The items cover passenger cars and certain trucks.
Import tariffs on 79 auto parts will all be reduced to 6 percent from the current levels of 8-25 percent.
After the cut, the average tariff on vehicles will stand at 13.8 percent, and 6 percent on parts.
The Ministry of Finance says the new rates are in line with the reality of the auto industry in the country.
The Ministry says whether China will continue to cut auto import tariffs depends on the competitiveness and development of the auto industry.
It says cutting auto import tariffs will help supply-side structural reform and the upgrade of the auto industry, bringing greater quality and efficiency.
Experts say global auto companies will become more active in the Chinese market, and through trade and investment, China could become one of the world's most competitive auto markets.
Liu Shangxi, head of the Chinese Academy of Fiscal Sciences.
"From the global perspective, the tariff reduction will play an active role in promoting the global economic growth and employment, and will make direct contribution to the production and employment growth of car exporting countries."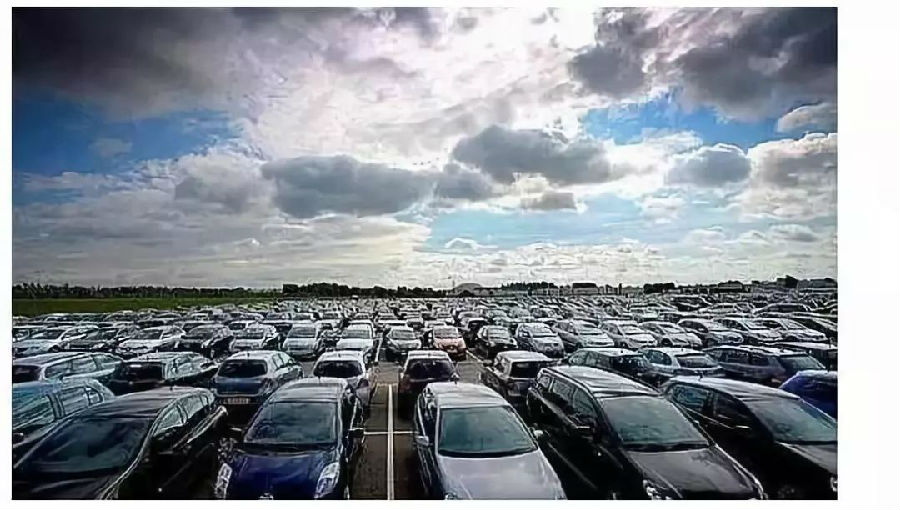 He says the tariff cut is expected to increase competition in the domestic auto industry.
"With this large-scale tariff reduction, the market competition for Chinese auto producers will be further intensified. And a catfish effect will thus be created under such circumstances by reducing the import tariffs on vehicles, as the policy will largely accelerate the transformation and upgrading of domestic Chinese auto producers, and promote the supply-side structural reform of the auto industry."
The Ministry of Finance says it hopes the latest move will help to enrich the domestic market and meet consumers' demand for more affordable consumer experiences.
However, the Ministry has also stressed that tariffs are only one of the factors in car pricing, and whether and by how much prices go down are market phenomena.
With lower tariffs, the value-added taxes and consumption taxes on auto imports will decrease accordingly.
At the opening ceremony of the Boao Forum for Asia Annual Conference in April, Chinese President Xi Jinping said China will significantly lower import tariff rates for vehicles and take the initiative to expand imports as part of efforts to further open the Chinese economy to the world.
In 2017, China produced more than 29 million vehicles and sold just 120,000 units shy of that figure, up 3.2 percent and 3 percent respectively.
China has remained to be the world's largest auto market in terms of production and sale for nine years. The country imported over 1.2 million vehicles last year.
For CRI, this is Guo Yan.
参考译文
中国将汽车整车税率为25%的135个税号和税率为20%的4个税号的税率降至15%。这些物品包括乘用车和某些卡车。
79种汽车零部件的进口关税将从目前的8- 25%降低至6%。
降税后,我国汽车整车平均税率13.8%,零部件平均税率6%。
财政部表示,新税率符合我国汽车产业实际。
同时财政部还表示,中国是否会继续降低进口关税,将主要根据汽车产业的竞争力和发展变化情况而定。
降低汽车进口关税,将有利于推动供给侧结构性改革,促进汽车产业升级,引导汽车产品提质增效。
专家表示,全球汽车行业在中国市场会更加活跃,借助贸易和投资,中国会成为世界上最有竞争力的汽车市场之一。
刘尚希是中国财政科学研究院院长。
"从全球视角来看,此次降税对促进全球经济增长和全球就业都有积极的作用,尤其对汽车的出口国来说产生直接的增长效应和就业的效应。"
他表示,降低关税也会加剧国内汽车行业的竞争。
"通过这一次大幅度降低关税,我国汽车制造商的市场竞争将进一步加剧。在这种情况下,实际上降低汽车关税可以产生一种鲶鱼效应,我们国家的汽车生产厂商肯定转型升级的步伐就会大大加快,也会推动汽车行业的供给侧结构性改革。"
财政部表示,希望最近的一些措施能丰富国内市场供给,满足消费者需求,给国内消费者带来更实惠的消费体验。
然而,财政部也强调,关税只是影响汽车价格的其中一个因素,汽车价格是否下降以及下降幅度与市场紧密相关。
随着关税的降低,进口汽车的增值税和消费税也将相应降低。
在四月份举行的博鳌亚洲论坛年会开幕式,中国国家主席习近平表示,中国将大幅降低汽车行业进口关税,同时进一步扩大进口,把中国经济更大的开放给世界。
2017年,中国汽车总产量2900多万辆,仅销售12万辆,数据不容乐观,增长率分别是3.2%和3%。
中国连续九年稳居全球最大汽车生产和销售大国。去年,中国进口了120多万辆汽车。
CRI新闻,郭彦(音译)报道。

重点讲解
重点讲解:
1. depend on 取决(于);有赖(于) ;
例句:But people may have to pay a little more for their holiday bird this year. How much more will depend on competition between stores.
但今年,人们在火鸡上的花费要多些,但具体多多少将取决于各商家间的竞争。
2. go down (价格、水平或数量)下降,下跌;
例句:We want to broaden our portfolio and to go down in price as much as possible.
我们希望扩充我们的业务,并尽可能地降低价格。
3. be shy of 未达到;欠缺;不足;不够;
例句:She is shy of speaking in public.
她怯于在公众面前讲话。
4. in terms of 在…方面;从…角度看;根据…来说;
例句:In terms of the global financial community, ATM claim to be a 20th century one of the greatest inventions.
对于全球金融界来讲,ATM算得上是20世纪最伟大的发明之一。