CRI News Report:美国地方政府引进中国投资
日期:2018-06-08 12:09
(单词翻译:单击)
正文文本
Wang Wenli is the partner-in-charge at the San Francisco and Walnut Creek offices of Moss Adams, an accounting and business consulting firm which helps Chinese clients invest in the United States.
She says the Committee on Foreign Investment in the United States, or CFIUS, has become a bigger factor affecting Chinese investment.
"A client of mine, they announced the deal actually last October and they are still going through the process. It's taking much longer. Before mid-year 2017, people talk about CFIUS, but really the deals got denied, are very minimal. And now it's becoming a regular concern."
She made the comment on the sidelines of a forum in San Francisco called "Bridge from China 2018".
Among the attendees is David Kaufman, the director of Global Strategies at Nixon Peabody.
"Most of businesses are (done) locally. The federal government hasn't played a huge role in encouraging investment internationally anyways. Local government and local businesses and local institutions have to roll up their sleeves and get it done. And you have to create an environment where folks coming from overseas feel comfortable investing."
One of the groups supporting the event is ChinaSF, an initiative formed under the San Francisco Center of Economic Development.
It has recruited more than 96 Chinese companies over the past decade, creating nearly 800 jobs and attracting more than 5.1 billion U.S. dollars of foreign direct investment from China.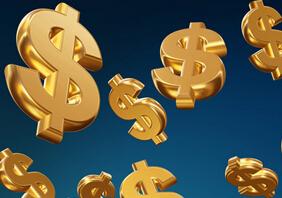 ChinaSF's Executive Director Darlene Chiu Byrant.
"I think we are very unique, the fact that we have such a close relationship with the city. Because we are outside the city, we can explain things, talk about things in ways that organizations and particularly businesses will understand. Whereas many times as a city official, it's really hard to explain things that a business, especially a foreign business can understand."
Michael Lee, the president of the Research and Institute of China Railway Signal and Communication, China's largest train technology supplier, is seeking opportunities at the forum to boost the development of California's rail technology.
"The current U.S.- China tensions definitely are having an impact on the people, on our potential customers, how they think about doing business with China. However, I feel confident we do bring a lot of advantages."
There are already new subways trains designed and manufactured by a Chinese firm ready to operate in the United States.
The new trains are part of a contract between Massachusetts Bay Transportation Authority and China Railway Rolling Stock Corporation.
Under the contract, the Rolling Stock Corporation will design and manufacture more than 400 cars for two subway lines in Boston, at a price of one billion U.S. dollars.
For CRI, I'm Xie Cheng.
参考译文
王文丽是美国会计和商务咨询公司Moss Adams在旧金山和核桃溪镇办事处的合伙人,这家公司帮助中国客户在美国进行投资。
她说美国外国投资管理委员会在很大程度上影响着中国投资。
"我的一个客户去年10月就开始了交易,直到现在他们还在走流程。这个流程实际上花了更长的时间。2017年年中之前,外国投资委员会确实会有一些影响,但是被他们否决的投资非常少。现在反而成为人们的一个普遍担忧。"
她在旧金山参加"2018中国之桥"论坛时发表了上述言论。
参会者还包括大卫·考夫曼,他是尼克松·皮博迪公司的全球战略部门主管。
"大多数业务都在本地完成。联邦政府在鼓励国际投资方面并没有发挥太大作用。地方政府、地方企业和机构需要加倍努力,把事情办成。这就需要为海外投资者营造舒服的投资环境。"
本次论坛的其中一个支持机构是旧金山市驻华办公室 (ChinaSF),这是旧金山经济发展中心发起的一个组织。
过去10年,该机构共帮助了96家中国企业,创造了近800个就业岗位,吸引了超51亿美元的外国直接投资。
旧金山市驻华办公室总监赵翠薇发表了如下言论。
"我觉得我们很特别,因为我们与这座城市关系密切。我们属于城市政府之外,所以我们可以解释一些事情,让组织特别是企业能够理解我们想表达的内容。如果作为政府官员,有时就很难解释一些商业上的事情,特别是想让外国投资者明白就更困难了。"
迈克尔·李是中国最大的铁路科技提供商中国铁路信号通讯研究所所长,他正在通过论坛寻找机会以推动加利福尼亚州铁路技术的发展。
"现在中美的紧张局势确实会影响人们的想法,特别是我们潜在的客户,这会对他们如何看待与中国做生意产生影响。但是我还是很有信心会创造很多价值。"
现在在美国已经有一些中国公司设计施工的新地铁线准备运行。
这些新地铁是马萨诸塞湾交通公司与中国中车合作的项目。
根据合同,中车集团会为波士顿两条铁路线设计建造400辆地铁,价值达10亿美元。
CRI新闻,谢程(音译)报道。

重点讲解
重点讲解:
1. invest in 投资;
例句:And that's why we choose to invest in education, and science and research.
正因为如此,我们选择对教育、科学和研究进行投资。
2. go through 通过;办理;
例句:You must go through customs in order to pass across the border.
你要过境,就必须在海关办理手续。
3. roll up 卷起(袖子或裤腿) ;
例句:The jacket was too big for him so he rolled up the cuffs.
这件夹克他穿着太大了,就把袖口卷了起来。
4. be ready to do sth. 准备好的;胜任的;
例句:The company says it has an airline ready to unveil the system in two months time, presumably with devices for business or first class.
该公司表示,已经有一家航空公司准备在两个月后推出这一系统,很可能是专门针对商务舱或者头等舱乘客的。